I've been away from the desk today. Actually, I was in bed asleep from 11AM until 4PM EST. When I woke up, I saw some funny shit on Twitter that I figured I would come write up for you all. I'm still going to talk about the rape sentencing disparity like I mentioned earlier, but this Arthur Chu news bit is a lot more entertaining, in my view. So, I'm gonna lead-off with that. In case you haven't noticed, that's kinda how we do things around here.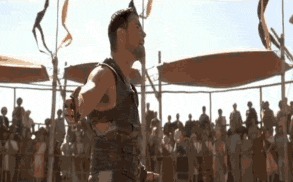 Here's the Jeopardy jackoff himself on Twitter last night (where else?). If you'll recall, the guy who covered up a rape made a big spectacle about quitting the service a couple months ago. He didn't actually quit, needless to say:
as if the hack was announced b4 it happened
as if someone paid to impersonate him

chu's relationship ends tonight pic.twitter.com/shvbePmy9e

— Shoe (@shoe0nhead) August 22, 2015
Now, at first I thought that his info had already been discovered by people digging through the leak. But, that wasn't the case, as far as I can see (correct me if I'm wrong down below). I guess the slimy fuck is just laying the groundwork for when his credentials are finally discovered among the rest of the cheaters on the site. Chu is married, in case you guys didn't know. It goes without saying that no one in GamerGate could know that Ashley Madison was going to be hacked. So saying someone was trying to set him up is bonkers. I think he knows he's on the list and is doing his damnedest to control the potential fallout.
I'm not the only one who feels this way. Check out what the community is saying:
https://twitter.com/LibertarianBlue/status/635162403383197696
https://twitter.com/Nero/status/635157431866257408
https://twitter.com/Nero/status/635161778977161216
https://twitter.com/HiddenTara/status/635233423980793856
The whole thing has been making me laugh for an hour straight, so I should probably move on to the other column I've been talking about today. I'm gonna go write that up now. Also, for the people that keep asking, the  column is still coming. Trying to work out some things with that this weekend. Good things come to those that wait, is all that I will say. And if it's not good, it will at least be entertaining.
If you have any thoughts on Chu, or anything else, lemme know.