So, I only wrote one article yesterday and it was about Anita Sarkeesian ending her shitty video game web series so she could go talk trash about President Trump. I didn't intend to do back to back posts on this fraud, but hey, sometimes things just work out that way.
Earlier this morning, a post made the rounds on Twitter it seemed to show that Anita Sarkeesian's dad, Wally, donated $400 to Donald Trump's presidential campaign. Needless to say, this is hilarious.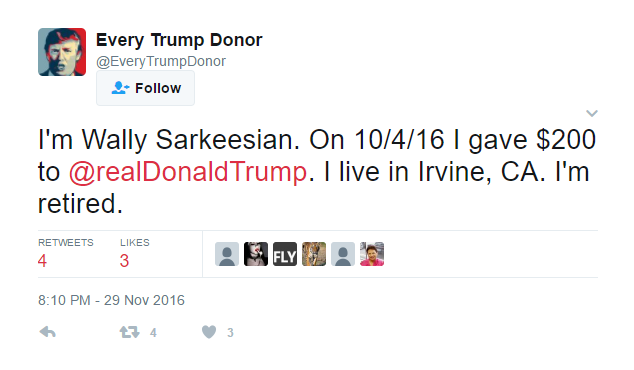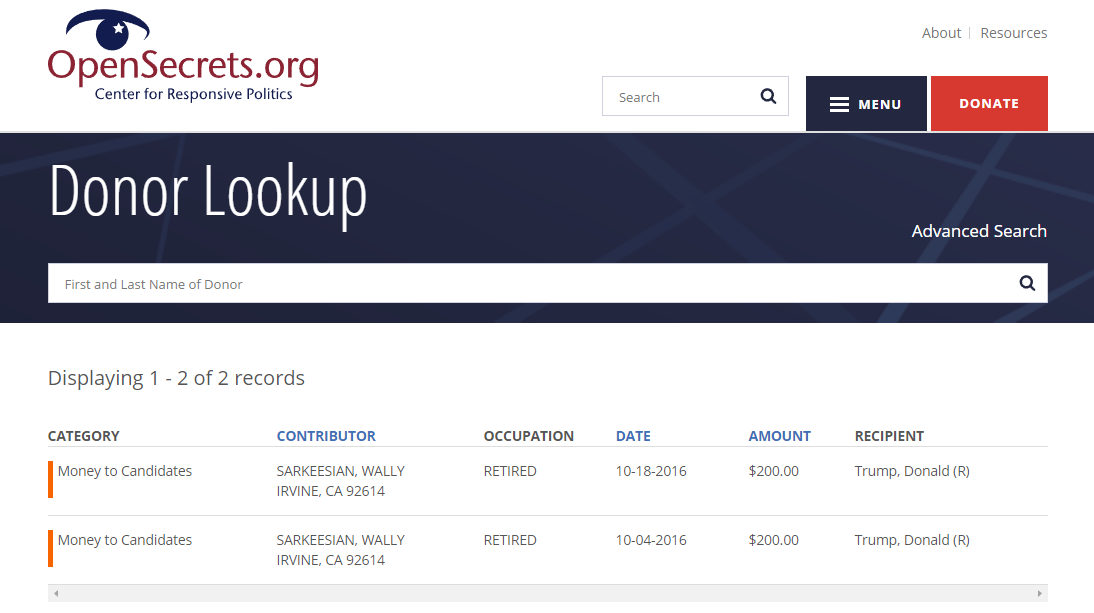 This was so juicy that I was suspect about the revelation. So, I went digging. According to released documentation, Varkis "Wally" Sarkeesian (Twitter, Facebook) and his wife Seta (who uses the last name Kegham on Facebook, possibly to throw people off the track) do indeed live in Irvine, California. Still, that wasn't quite enough.
Luckily, there's a lot of information on the internet about ol' Wally. He runs a website dedicated to shitting on Turkey and Recep Tayyip Erdogan, who is basically the dictator of that country. We have a lot in common, since I write about what a thug Erdogan is fairly frequently.
He's got videos up as well…
---
---
Still, we need a link that ties this guy directly to Anita and proves that's her father. Thankfully, her sister Ida Sarkeesian (Twitter, Facebook) has a pretty open Facebook account. I remember this being her sister from old research I did, but in case there's some doubt, she lists her hometown as Burlington, Ontario…the same hometown Anita has citing in multiple media reports, including this one…
Sarkeesian, who was born in Burlington, Ont., and lives in California, was in Ottawa to talk about being repeatedly victimized because of her YouTube videos that challenge the sexism and misogyny in popular culture. Her web series Tropes vs. Women in Video Games, which deconstructs female stereotypes in everything from LEGO to popular games, led to a vicious campaign against her and other women who were targeted in the so-called #Gamergate scandal, a series of orchestrated and anonymous attacks in online forums such as Reddit.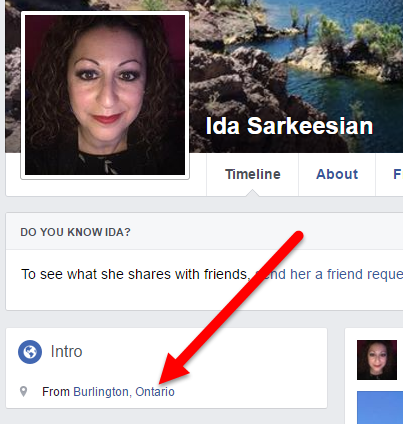 Oh, and she has an Instagram photo up with her mom and dad…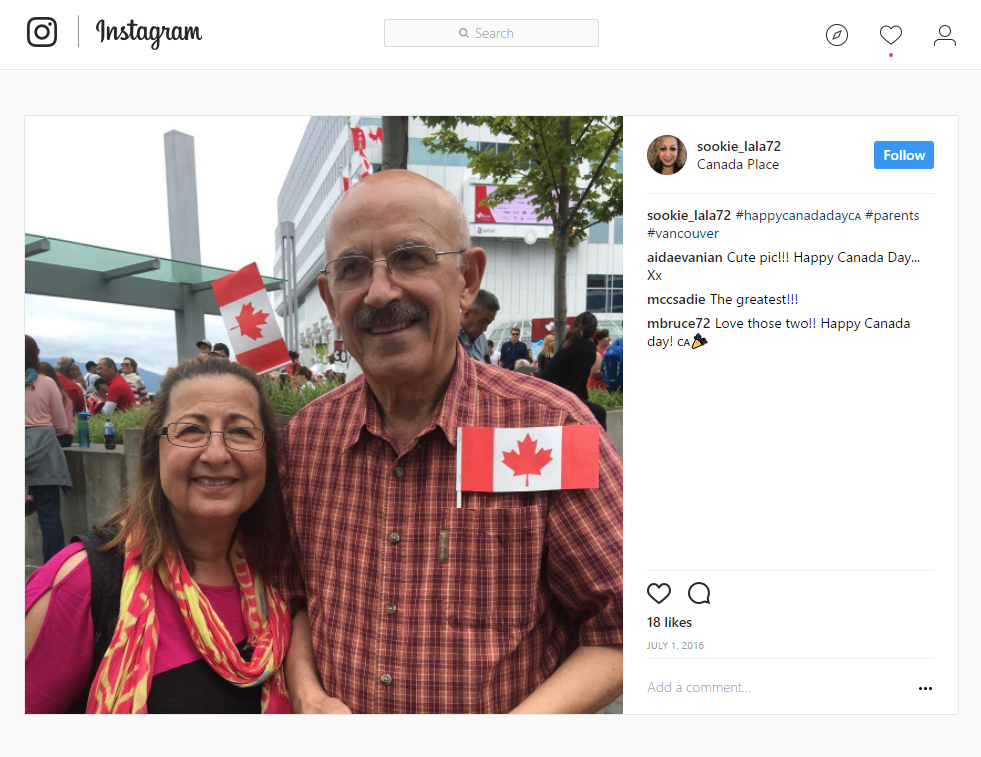 There's even an old video of Anita's mom (reportedly shot by Anita herself) teaching us how to make lentil soup (which is also linked on a website that seems to be run by Wally):
https://youtu.be/vHMXkSezVnY
---
But the one thing I was looking for this whole time was a picture of Anita Sarkeesian with her dad, Wally. They don't follow each other on Facebook. In fact, it's hard to find anything tying them together online. Perhaps these are the daddy issues that caused Anita to turn to rabid feminism in the first place? But, at the last moment, a good friend of mine struck pay dirt on Ida's Facebook profile.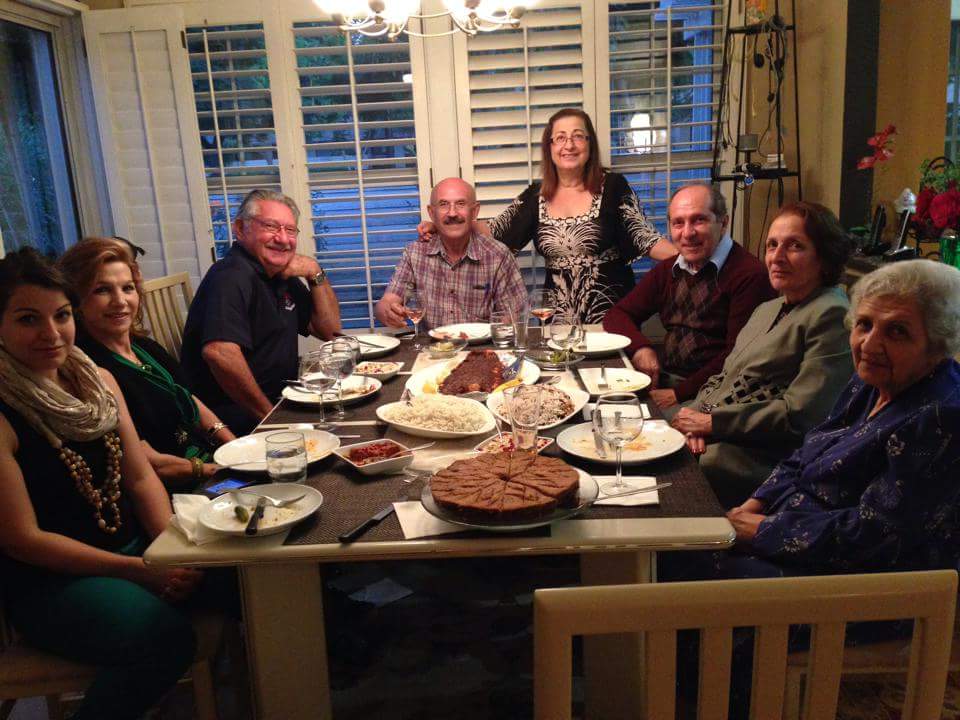 Nailed 'em. I would say we have 100% confirmed that Anita Sarkeesian's father donated $400 to Donald Trump, which is pretty fucking delicious, when you think about it. I don't think Anita will be too happy with this post, but it's going to keep me laughing for the rest of the week…at minimum.
Don't blame your dad, sweetie. Wally just wanted to Make America Great Again by sidelining feminist hypocrites like yourself.
Who can blame the guy?