I've been working on site security all day, so things might be a little slow since I'm scanning everything possible. But while I was doing that, a really funny story came across the wire. It seems like the editors of Cosmopolitan think all brown people are the same.
Needless to say, Sikhs are not happy about this particular turn of events.
Dear @Cosmopolitan, showing a Sikh man under headline saying "Muslim Taxi Drivers" will add to more ignorance about the Sikh Turban & Beard! https://t.co/yedOOv0CPc

— Harjinder Singh Kukreja (@SinghLions) May 23, 2017
https://twitter.com/JackPosobiec/status/867072272942739457
Hey @Cosmopolitan – why did you describe this guy as a Muslim when you knew he was a Sikh? pic.twitter.com/zm7kRRQaCJ

— Paul Joseph Watson (@PrisonPlanet) May 23, 2017
https://twitter.com/nontolerantman/status/867084697884602370
https://twitter.com/GuitarAnthony/status/867089380749586432
It looks like they KNEW what they were doing, which makes it even worse.
You need to change this ASAP. This man is Sikh. You are misinforming MILLIONS. pic.twitter.com/Tp7ohIryTl

— SikhPressAssociation (@SikhPA) May 23, 2017
You know this is your problem.. you don't know who is Sikh at all. What an ignorant. Delete the tweet and correct it😡😡😡

— ಪ್ರವೀಣ್ ಶಿರಾಲಿ (@pkshirali) May 23, 2017
Do you even know why the Sikhs were created? To protect us-this gentleman is a true Sikh. Request research.

— meetasengupta (@Meetasengupta) May 23, 2017
Imagine if Infowars or Breitbart had mislabeled this badly. They would be called racist, the author would be doxed, and the left would be haughtily ranting about this all day. Speaking of the author, Tess Koman, she looks like a well read individual. How could this have happened?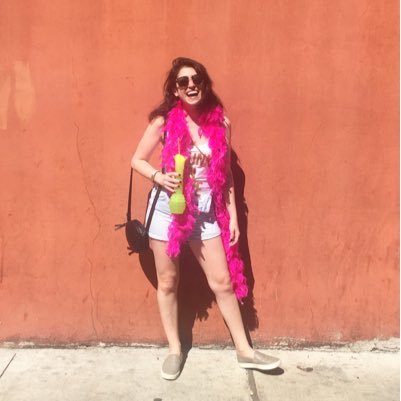 Tess the Mess, indeed.