Here's an update on my post from a couple days ago. As it turns out, Amanda Farough, the fat feminist who cried about getting teabagged during a demo of some shooter I had never heard of (Wormhole Wars) was lying her ass off. IMAGINE MY SHOCK! An SJW game journo lying in order to score political points and boost their career is pretty much unheard of around these parts. It's not like I have at least 75 similar posts on this very website.
Anyway, here's the statement from the game's developers…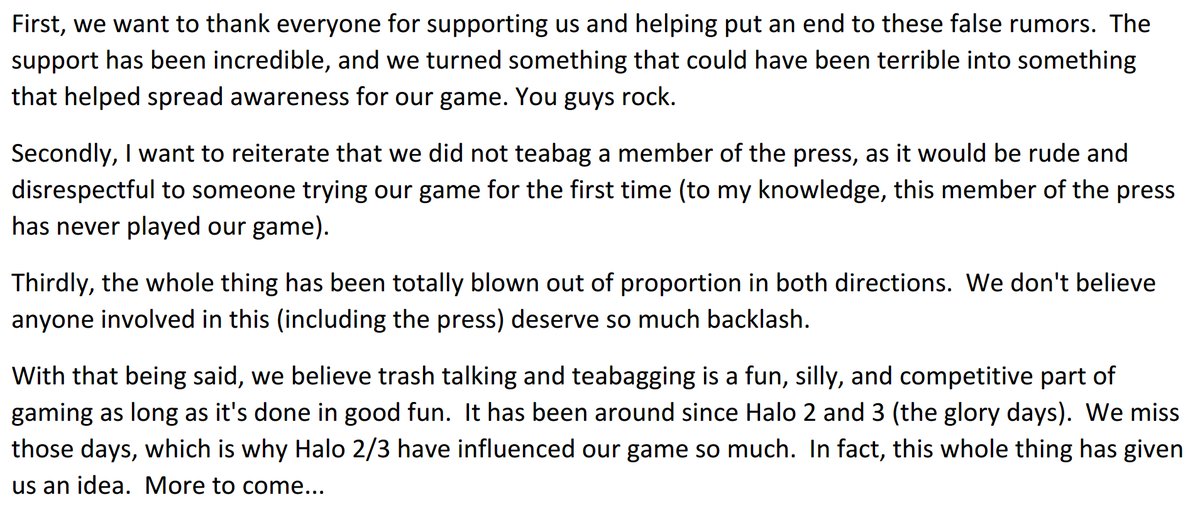 By the way, the game journos who came up with this false accusation in the first place have gone radio silent over on Twitter dot com. I have a suggestion for them: Just go ahead and delete your fucking account, you fake news shillbags.
But one good thing did come out of this whole thing, at least for me. I'd never heard of this game before. Now, I have. It actually looks pretty cool. PC Gamer described it as a mix of Halo and Portal. I'm not sure if I'll end up buying it or not, since I have so much shit to play as it is. But, there's at least a chance now. I'm sure I'm the only one in that same boat. SJWs continue to be the best video game marketing boost on Planet Earth.