Last night on the #Killstream, shortly before we started the show, I was linked to a tweet from Rick and Morty co-creator, Justin Roiland. I couldn't even pull it up on-air, since it depicted Barron Trump, the 12-year-old son of President Donald Trump, being forced to use a virtual reality headset while Mr. Trump kneeled behind him with his hand on his shoulder. Oh, and did I mention that Barron was drawn as having no pants on, with his penis hanging out?
Apparently, this is just more of that famous "high IQ" comedy that I'm too much of a rube to understand. This wasn't some old tweet or "joke," by the way. Justin Roiland put it out on his verified Twitter account, which is followed by 100's of thousands of people, just this past year.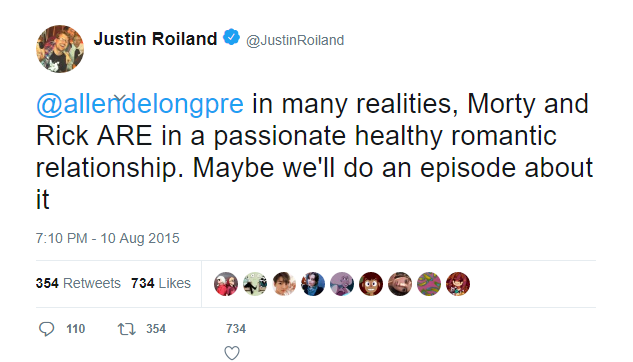 Since last night, Justin Roiland has decided that discretion is the better part of valor. He deleted the tweet, and another one linked above. There's no telling what else he has scrubbed.
It might have something to do with how his partner-in-crime, Dirty Dan Harmon, is doing as of late. The Ralph Retort was the first site to publish news of Mr. Harmon's disgusting baby rape video, but since then, much of the mainstream media has followed.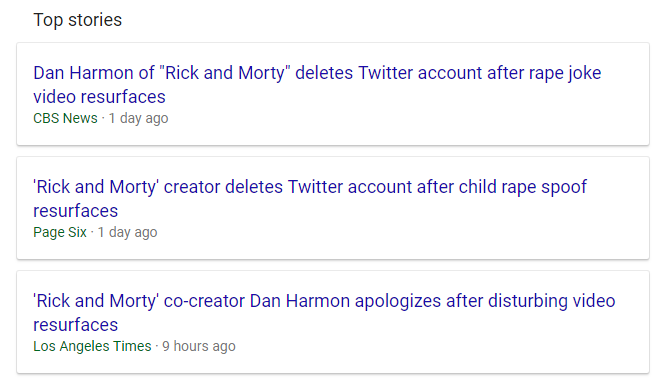 It will be interesting to see how Adult Swim handles this. They've already covered for Harmon, although they did denounce his actual video. But this seems to me to be an even more egregious act against decency. Justin Roiland attacked Donald Trump's son and implied that The Donald actually engages in child molestation with the young boy.
It doesn't get sicker than that, folks.
Mr. Roiland shouldn't hold a job at my local McDonald's, much less with culturally influential Adult Swim. Get him out of there, ASAP.