Yesterday, I told you about how Google suspended my AdSense account. For the life of me, I could not figure out why. Well, I finally did, thanks to an email from their support. And while they have still not fixed their grievous error, at least I know why they fucked me over. They're accusing me of stealing my own content. Yes, it's that insane.
Let me explain. PrisonPlanet.com sometimes reposts work from this site, which I'm grateful for. They always link me in the byline, which increase my SEO and site visibility. I've had no problem with this arrangement and I've very appreciative, in fact. The problem is, the people who work at Google are now saying that I stole my own content. This is absurd in the extreme. And the AdSense review process is so messed up that I can't really get them to look at the facts…yet. That's actually one reason I'm writing this post, on the off chance they will read it.
Here's the email exchange I had with an AdSense customer service rep…

I still haven't heard back since my last reply, which is as follows…

The rep actually told me to delete my own content, which would amount to a large percentage of all my posts over the last 6 months…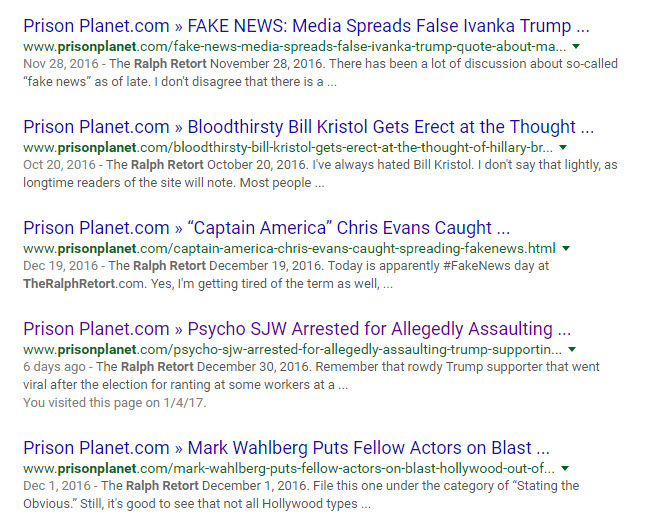 And as I said, if you click on one of these stories, you can see where I (the original creator of the content) and this site is cited. How the hell can Google not know how to work their own search engine? Anyone with a brain can clearly see that the stories originated here and not there. Are they just not looking? Is it a bot? I have no idea, but this is ridiculous.
(The link above was reproduced from my original link, Google. Get your shit together.)
I'm hopeful that I can get this resolved soon, but with the ineptness of the Google AdSense bureaucracy, I'm not at all certain that's going to be the case. I will keep you updated on the effort.