Arthur Chu sure had plenty to say in the wake of Donald Trumps election triumph. Actually, it seemed like he had a lot of time on his hands. I do shit-talking for a living, so you can understand why I'm so dedicated. But even so, I still have a partner I have to consider. Sometimes, you just have to take a break and spend time with your significant. Luckily for Arthur, he no longer has that problem.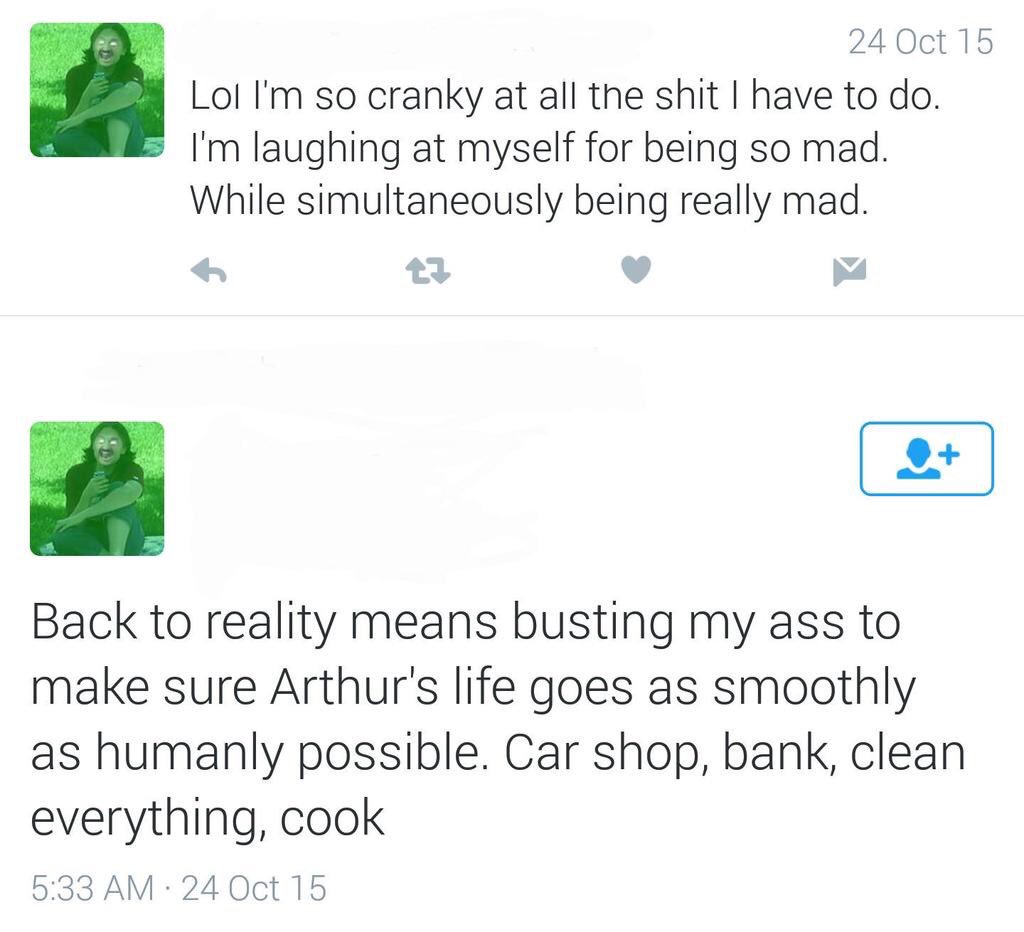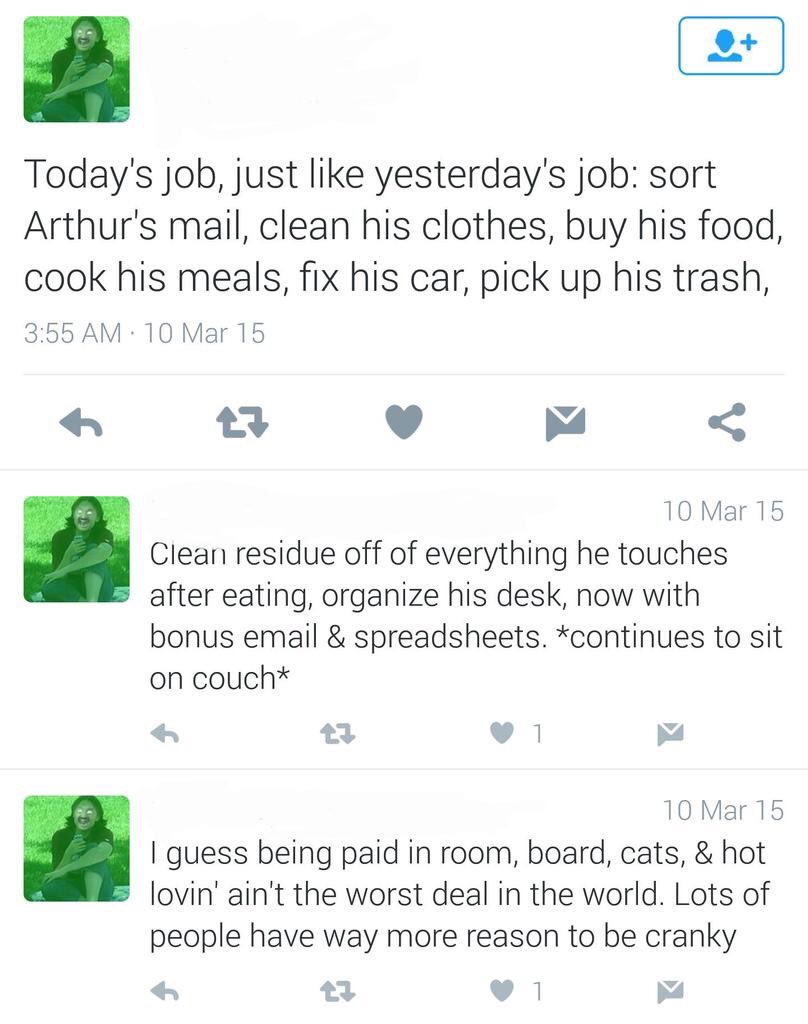 Tfw your wife is a better, more honest, more thoughtful writer than you but you're getting published and she isn't bc the world is shitty

— Arthur Chu (@arthur_affect) April 1, 2015
I'm happy to admit I can't satisfy my wife. Only a world without inequality can https://t.co/eUWO8gUKJM

— Arthur Chu (@arthur_affect) April 17, 2015
@Spacekatgal Battletoads can lead to divorce even if you play it by yourself. It's extremely psychologically destructive

— Arthur Chu (@arthur_affect) August 4, 2015
Hey white guys after Hillary wins me and my relatives are gonna take ALL your jobs. All of them in a row. One by one, while you watch

— Arthur Chu (@arthur_affect) November 8, 2016
https://twitter.com/ThalesLives/status/796518707996590080
Hey @Twitter, thanks for sending me a message abt Trump voters reporting me for "hate speech", you all are the real heroes

— Arthur Chu (@arthur_affect) November 11, 2016
His wife dumped him back in September (probably because by his own admission, he simply could not satisfy her). Not only that, she filed for dissolution, which is just a fancy term the State of Ohio has for a no-fault divorce.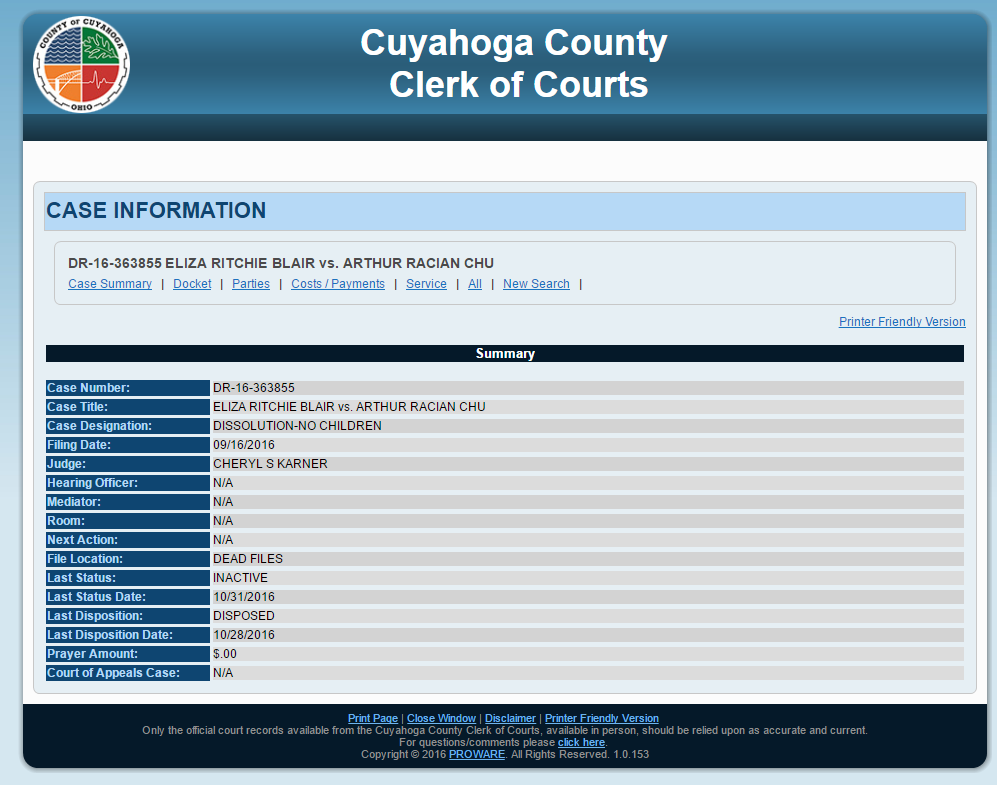 Chu's wife voted Trump and told the judge she can't stay married to a cuck.
https://twitter.com/TheRalphRetort/status/798268095328464896
His Ashley Madison account finally caught up with him. pic.twitter.com/Wf6hdZRbFP

— ᴄᴀᴘᴛᴀɪɴ ᴘʀɪᴠɪʟᴇɢᴇ (@Capt_Privilege) November 14, 2016
https://twitter.com/Crisprtek/status/798288417058455553
You see where it says "disposed?" According to a quick Google search, that means the case was taken care of and his marriage was officially dissolved. If Mr. Chu has a different story, he's free to tell it. But somehow, I don't think he'll be saying much. Sorry, Chu! I guess it's back to the world of online dating and masturbation frustration. It couldn't have happened to a better guy.