Bro Team Pill is scum (which I talk about in this video). Out of all the people I've come into contact with online, he stands out as one of the most disingenuous and dishonest. That being said, his anti-GamerGate leaks have always been pretty spot on, and today seems like no exception to that rule. Plus, it's not about my distaste for him, it's about the hypocrisy of the anti-GamerGate crowd. I scrolled though most of the leaks, but of course the part that immediately stood out to me was Randi Harper trying to get me suspended from Twitter for partially doxing myself.
I would get my account locked many months later for fully doxing myself, so this was a real attempt. You can even read one of the other shitheads lament that they weren't able to get me suspended for a supposed dox in the past because I deleted the tweet. You got to move pretty fast to catch the Ralphster, that's all I'll say.
Here's the relevant section…
Yea, I guess anger can be hard to manage. You're in a group with people who are collecting dox and trying to get people banned from social media, while simultaneously acting like anti-harassment angels. Notice "Tesseract" mention how all the info she/he had on me was provided by me? That's dox collecting and it's one example of how pretty much everyone is full of shit on this issue.
Oh and here's the graphic I posted, by the way…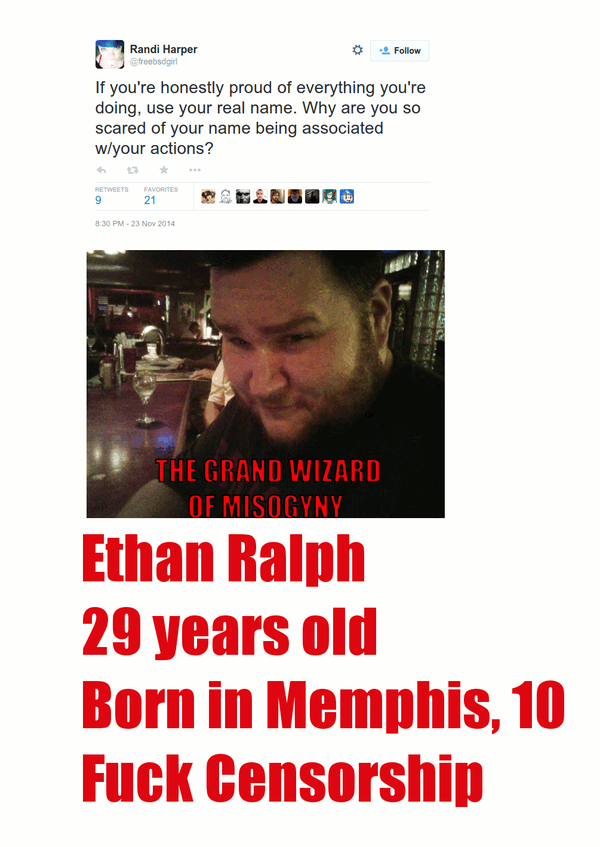 Edgy, I know.
There's a lot more in these logs, including Zoe Quinn and Alex Lifschitz (who got dumped lol) directing the harassment campaign against gamers and GamerGate-supporting devs like Brad Wardell so they could keep their own hands clean…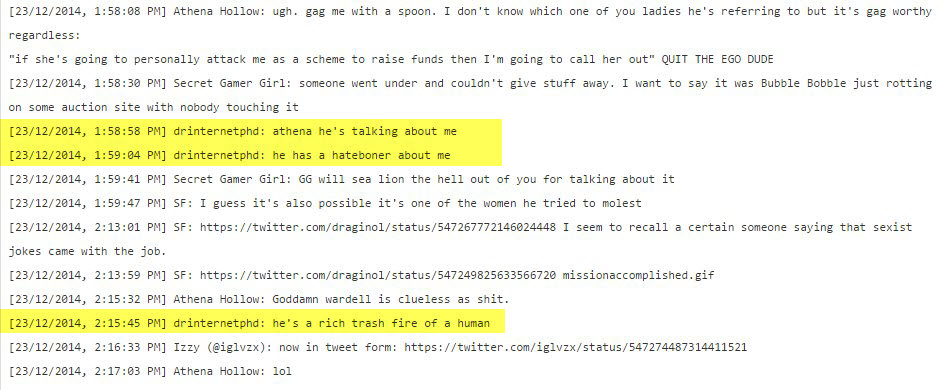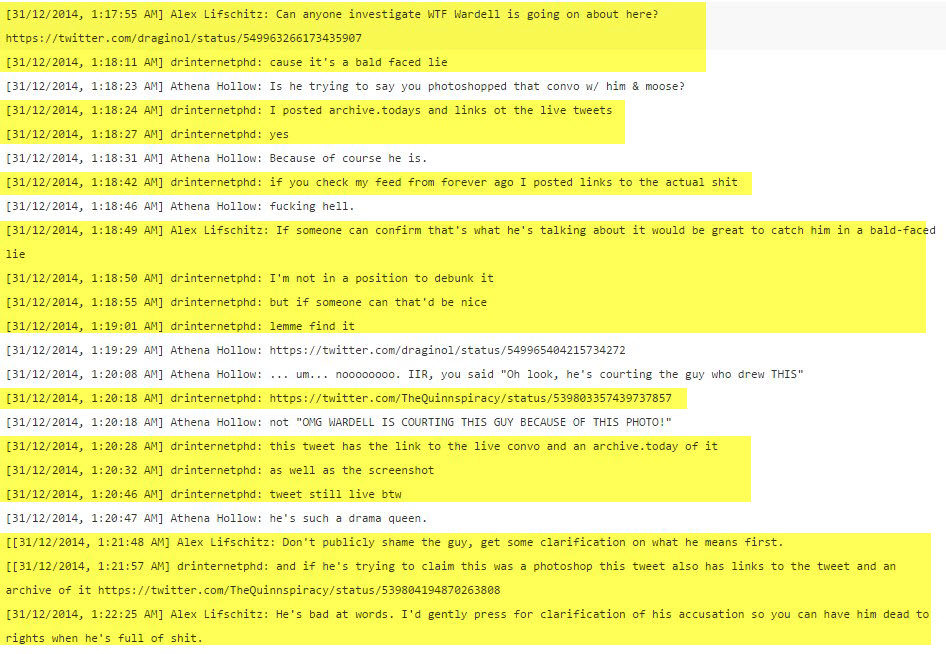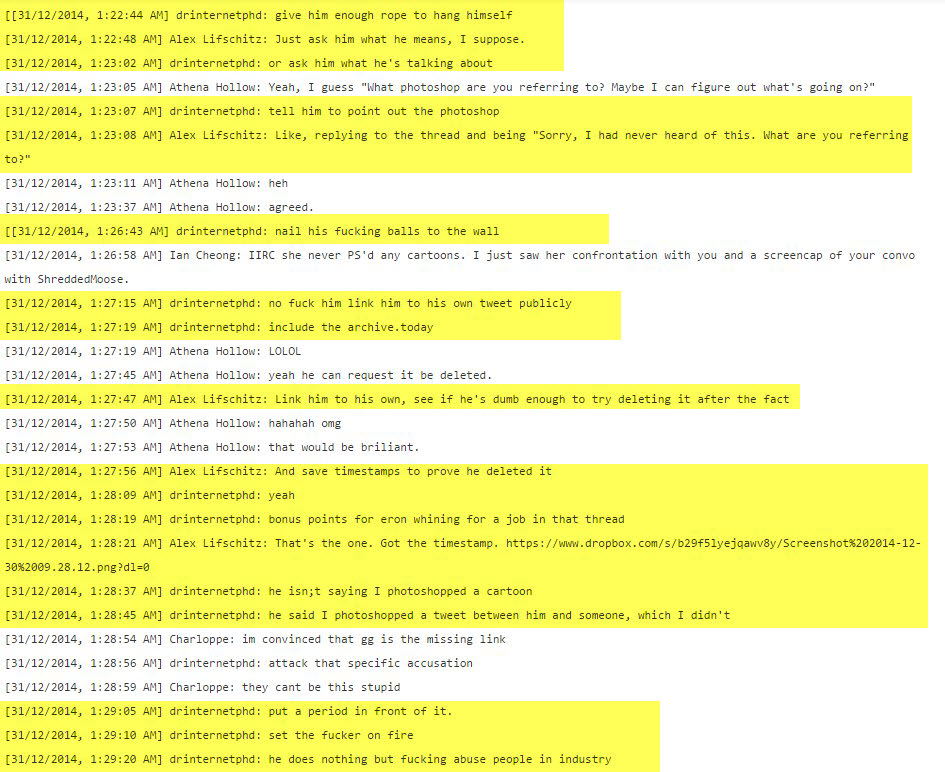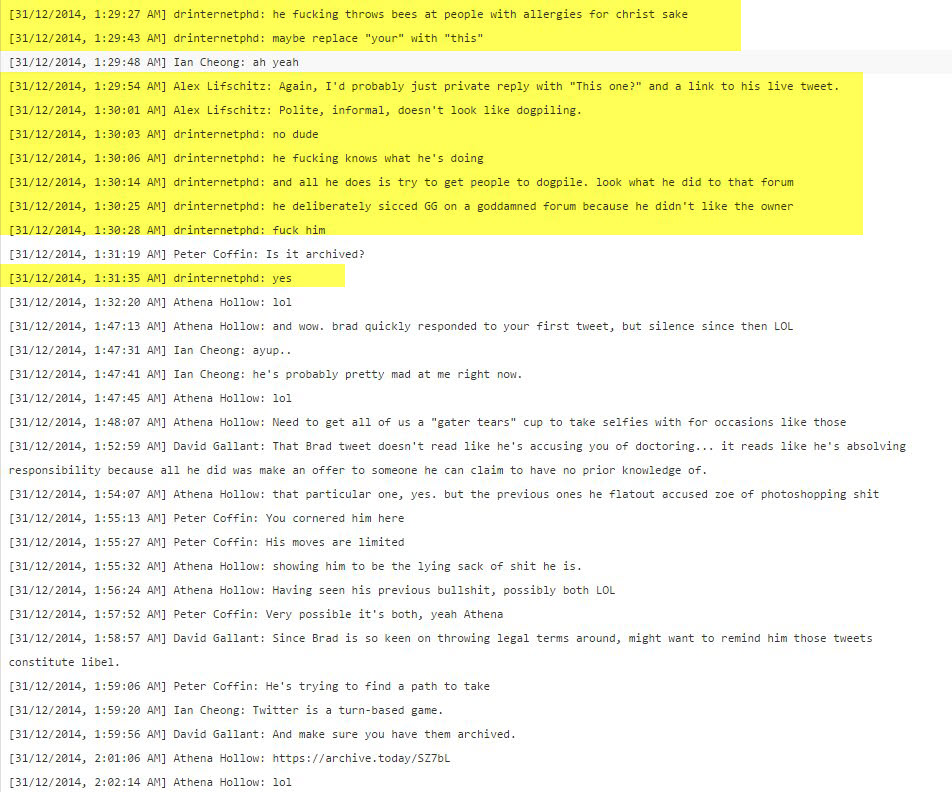 There's a lot more where that came from, including how much Veerander Jubbal hates white people…


They were who we thought they were: the biggest hypocritical bunch of motherfuckers on Planet Earth.
UPDATE: Apparently they wanted to sue your intrepid editor…
@BroTeamPill chat log highlights (paraphrased);
"Is the a reason we can sue @TheRalphRetort?"
"Maybe we can find a reason…"

— 🍵Porcelain chips☕ (@CrackedTeaCup) August 25, 2016
LOGS CONFIRMED AUTHENTIC:
yes they're legit.

— Ian Miles Cheong (@stillgray) August 25, 2016
FOLLOW UP: Read about how Alex Lifschitz, Sarah Butts, & Dina Karam REALLY REALLY wanted to sue me…