I think most of us knew this day was coming, but it's still sad to see another prominent account get the boot because of supposed WrongThink™. Paul Nehlen, the outspoken challenger to House Speaker Paul Ryan, just got his Twitter banned. No word on what the exact cause was, but if you've been following him the last week or so, you know he had adopted a "no fucks given" attitude when it came to social media.
https://twitter.com/HarmlessYardDog/status/962787743070851072
I'm curious to see what his response will be. He does have a Gab account, which he seems to use fairly often. Speaking of Gab, things really picked up over there in my absence. There's a lot more activity, more users, and improved features. I would encourage anyone who is interested in a Twitter-like platform without Twitter-like rules to give it a go.
I'll update this post if/when Paul weighs in on the suspension.
UPDATE: Just as I suspected he would, Mr. Nehlen has weighed in over on Gab.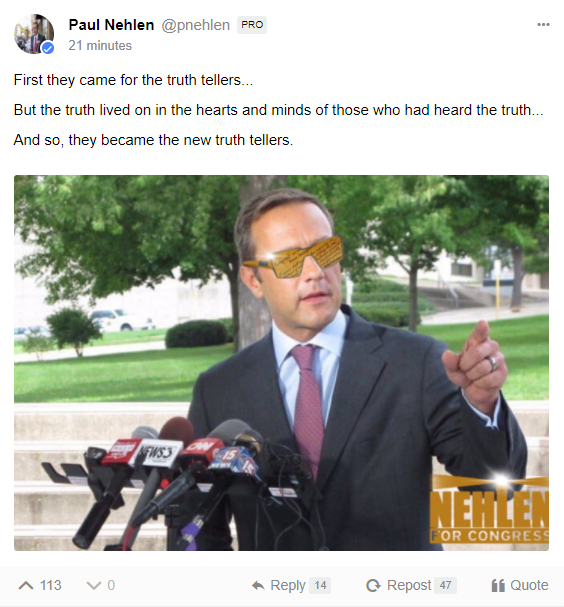 UPDATE II: Nehlen's campaign has released an official statement…