Like I said on Twitter a few hours ago, the SJW hand-wringing over Clint Eastwood's American Sniper has reached a fevered pitch. McIntosh, Movie Bob, Ian Miles Cheong…the gang's all there, and they're all pissed off. This movie really gets under their skin, despite it's reported anti-war message. I even had one say that was completely wrong, despite me citing multiple reviews. So, there's only one thing left to do. I gotta review this bitch myself.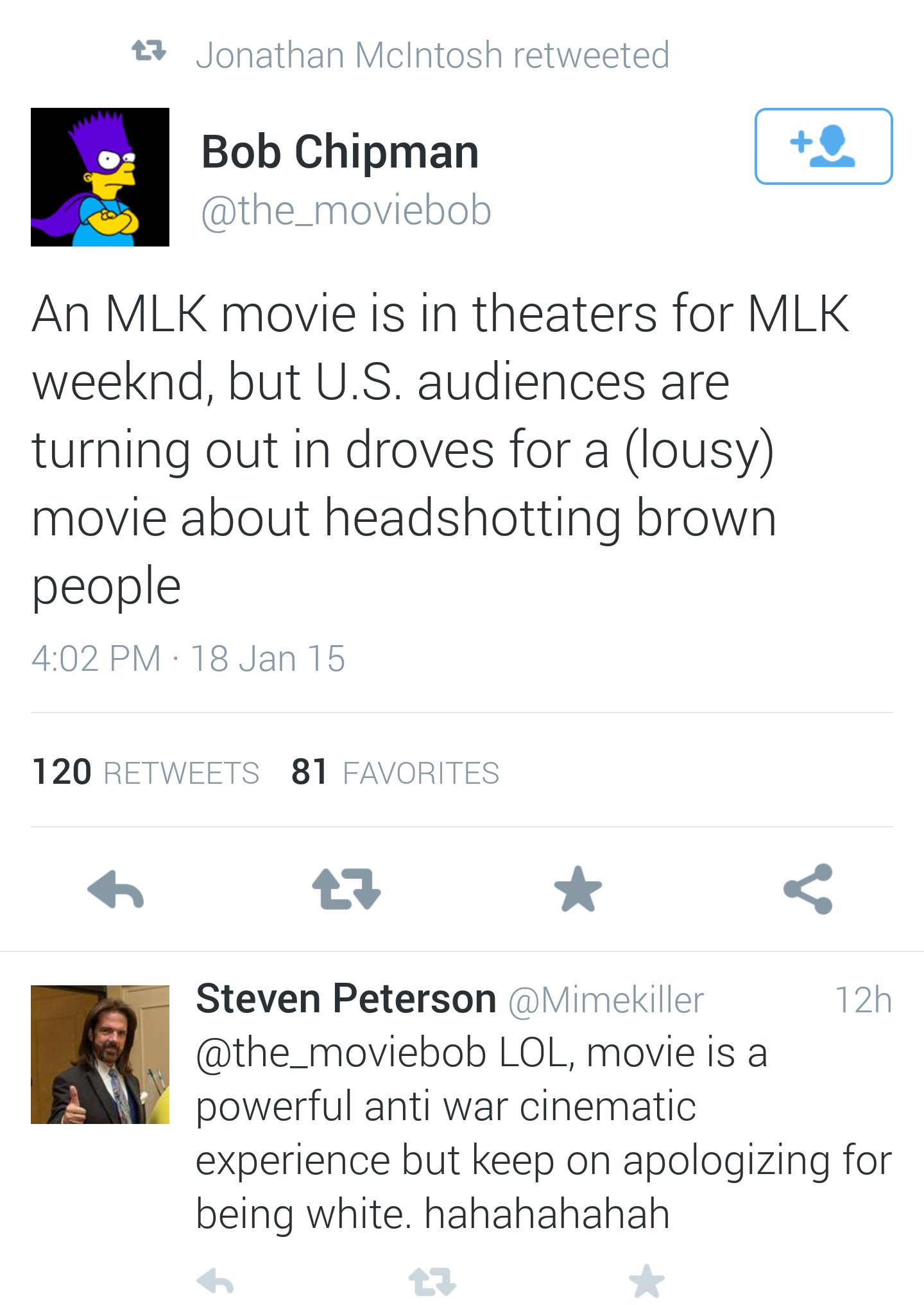 (He left out the fact that the MLK movie he's referencing, is under fire for misrepresenting Lyndon Johnson. Even Maureen Dowd of the NY Times took the director to task yesterday.)
I'm about to go turn it on now. I'll write up the review soon after, with hopefully a publication by 10am EST or so. We'll see if I make it. Either way, it will be up tomorrow. I also have a post from my webmaster, detailing some of the crazy things that have happened since he started helping me. Plus, there will be the usual news stories, as always. Somewhere in there, I'll take a nap lol. For now, I'm gonna go watch the movie. I'll (hopefully) see you back here when I post the review.