I wrote a couple articles about Salon and their attempted justification of pedophilia. They ran posts from a guy named Todd Nickerson that tried to put a happy face on the depravity. Well, guess what? Now those articles have been removed. This is why you should always archive controversial articles from the mainstream media. Because one day, they will just disappear that shit and act like they never happened.

Old posts by yours truly…
Links to the original Salon articles…
I also downloaded their interview with Nickerson from the second post.
https://youtu.be/EjSYkcKsSz8
I checked both entries and can confirm that they have been removed. The author appears to have been scrubbed from their website altogether.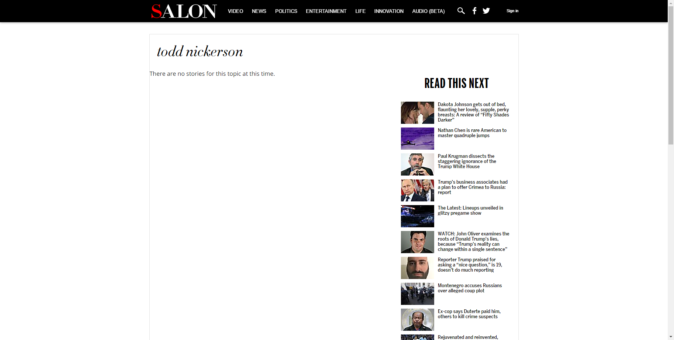 I know you all will be just as surprised as I was to see that Salon is not only morally bankrupt, but that they're also fraudulent.