The Elementary Teacher's Federation of Ontario has unveiled their new curriculum for kids ages "Early Years to Grade 8." I'm not a leaf, so I can only assume that Early Years means kindergarten age? Anyway, it's for little kids. I think you get the picture. Well, you would get the picture if you actually saw the curriculum, and thankfully, I'm going to show it to you right now.
Here's the LGBT section, with titles such as Daddy's Roommate and hhe Sissy Duckling. Perfect indoctrination for your small child to take in! Forget math, science, or history. They need to learn about gay sex. It's really important stuff.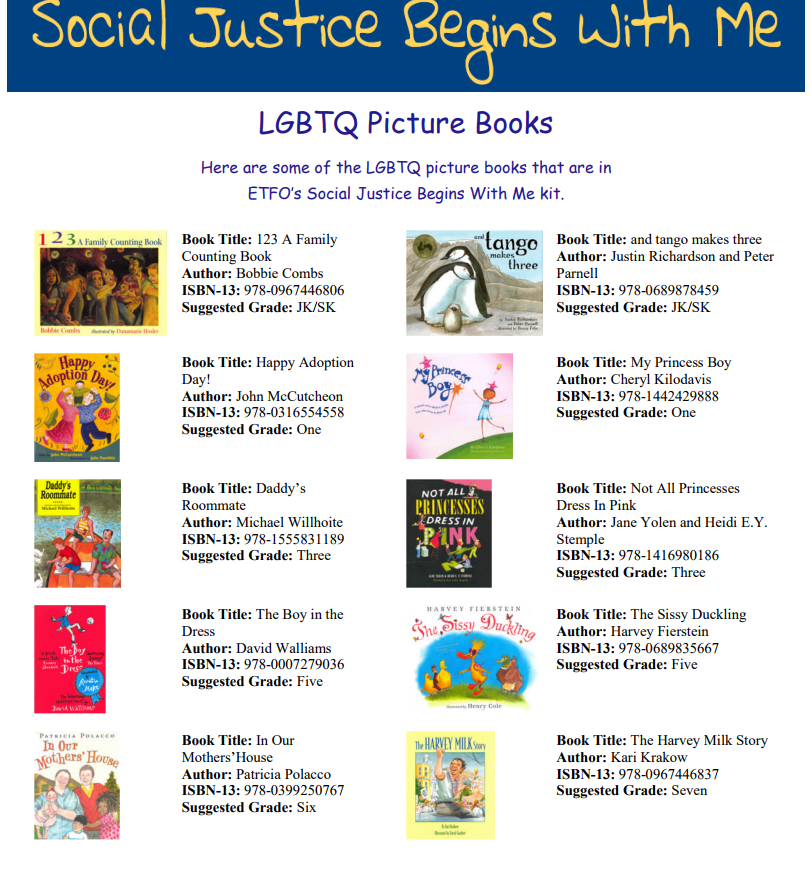 The Boy in the Dress. Lol, what?!
To be honest, it's more about the school system teaching these issues. If a parent (or hopefully parents) decides its important to school their children on whatever hot-button social issue they think is mandatory to know about, that's one thing. If a teacher is telling my child about gay sex against my will, however, it's another story. This is especially the case for young children. Sex education at a certain age is not something I'm against. But I am against indoctrinating kids with SJW propaganda.
The header title is "Social Justice Begins With Me." They aren't even attempting to be subtle with this trash anymore. They think people are too cucked to even attempt to counter it. And they may be right, is the sad thing.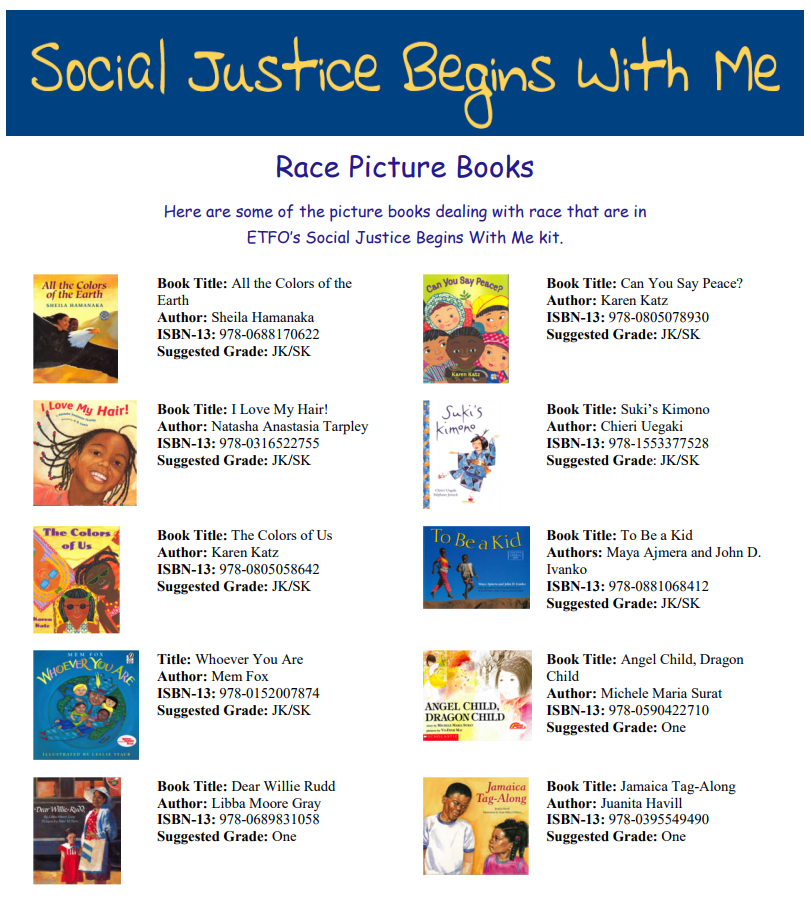 These books are so absurdly titled that you would be hard pressed to have made them up. As always, reality is crazier than fiction.