We've done a couple posts on Trigglypuff here on the site. Her temper tantrum at the Milo Yiannopoulos/C.H. Sommers event late last month turned her into a living, breathing meme. I would normally be jealous at that sort of attention. After all, they do say that no publicity is bad publicity. I don't think this is one of those occasions, though.
Take a look at a picture that was surreptitiously snapped of Triggly recently…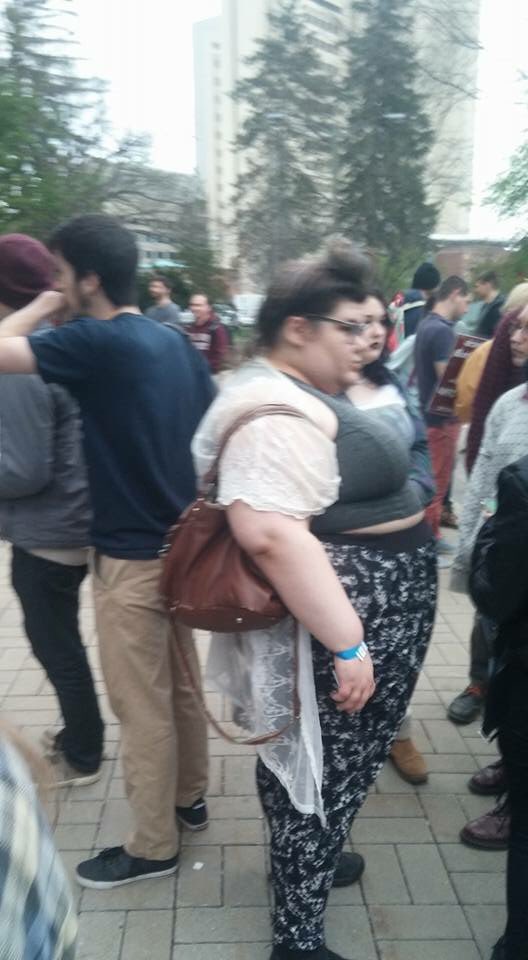 First off, I used to be 300 pounds (sometimes up to 320 lol). I now clock in at 240, but I'm still a big dude. No one would accuse me of being svelte. It is what it is. So, let's leave her massive mass out of this for a second and talk about the fashion faux pas. One thing that always makes me mad is when I see some fat fuck wearing a shirt that doesn't cover their belly.
YOU MAKE ALL FAT PEOPLE LOOK BAD WITH THAT TRASH, TRIGGLY! 
Jesus, clean up your act. And your hair. Maybe not your plate, but all the rest of it as well.