If you've been following Twitter today, you've heard about the AbleGamers fiasco. Basically, Mercedes Carrera was going to do a porn charity stream and donate the proceeds to them. When they found out it was too GamerGate affiliated for their liking, they backed out, and refused to accept the money. There were some people joking on Reddit about "weaponizing porn," but it was clearly a joke, and certainly wasn't made by Ms. Carrera, or anyone else intimately associated with the project. In my opinion, it was a gross overreaction. But they then tried to claim their page was under DDOS attack. Not only that, they raised money off it, and media outlets like Destructoid directly blamed GamerGate for the supposed aggression.
a
The only problem with this is, the site was never under attack…from anyone. The charitable explanation, is that those who run AbleGamers, are misinformed. Given what I know, I will lean towards that at this time. But before we get that, in our interview with infrequent contributor @EbolaChan_, here's a comment from Mercedes Carrera, as well as a couple tweets she made earlier about the situation.
"I'm saddened that people would conflate my personal politics with my intention to help people in need."
1. My intention was never to "use" a charity for pr. I'm doing a charity stream. Wanted to donate to something gaming related. That's it.

— Mercedes Carrera (@TheMercedesXXX) December 7, 2014
2. Those of us in porn are used to the world not wanting our donations for a variety of reasons.NBD, we just have to find right charities

— Mercedes Carrera (@TheMercedesXXX) December 7, 2014
Now, let's get to the meat of the article (which isn't actually that long haha)…how we know they were never under DDOS attack. As I said, I conducted an interview earlier with @EbolaChan_, here it is below. Neirdan also dropped in with a comment towards the end. Leave any thoughts below, in the #BasedCommentsSection.
*************************************************************************
TheRalph: OK, without disclosing too much, what is your background, and why should we care about what you are about to tell us?
Ebola: My background is that of a computer engineer, my current position is as a NOC engineer for a private Company.
From Wikipedia: A NOC engineer works in A network operations center (NOC, pronounced like the word knock), also known as a "network management center", is one or more locations from which network monitoring and control, or network management, is exercised over a computer, telecommunication or satellite network. Which means i know a thing or two about how network traffic affects webservers
TheRalph: Yes, I believe you would. Plus, I think your confirm rate is 100% for all the other stories you've confirmed. Is that correct?
Ebola: So far no, I haven't had a claim overturned
TheRalph: So, what evidence do you have that leads you to believe AbleGamers is mistaken about what occurred today?
Ebola: Okay so here is the deal: if you saw my post, that was a ping of their web server where they host their content. After examination, it appears that they were misinformed about what occurred today.
In computing, a denial-of-service (DoS) or distributed denial-of-service (DDoS) attack is an attempt to make a machine or network resource unavailable to its intended users. This is done by flooding the servers With false requests. which then overloads their servers.
Now, what I did with my ping test of their webserver, was to verify that their servers where not under duress. Because if they were under a DDoS attack, I would not get 139 ms.
Here is the ping test: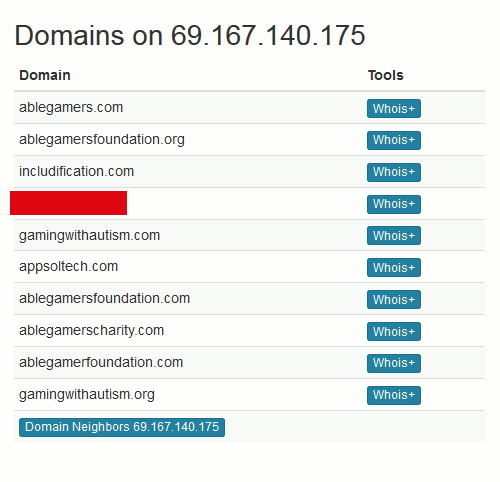 Ebola: All those sites were and still are up. What this means is, they were just given bad information. They also have this module running on their site (mod_bwlimited), which under heavy traffic, will white out the page to conserve bandwidth. This is just a very unfortunate misunderstanding from their site, thinking that gamers were responsible for a "DDOS."
Ebola: I tested during their alleged DDoS attack, which was why I called them out on it.
TheRalph: So they got a lot of traffic on their page and thought it was a DDOS, like people assumed happened at my site in the past?
Ebola: Yes. This seems to be the most valid explanation
Neirdan: Also, they could've installed CloudFlare. It just proves their technical ineptness.
Ebola: It does. It's very unfortunate that the person that runs their Twitter account tries to lay blame on GamerGate, or gamers.