Some people are just too stupid to use social media. You probably shouldn't incite violence against the president-elect if your info is out there for people to find. Most of the time, I wouldn't waste the energy it takes to look a clown like this up. But Daniel Salinas qualifies as a special case.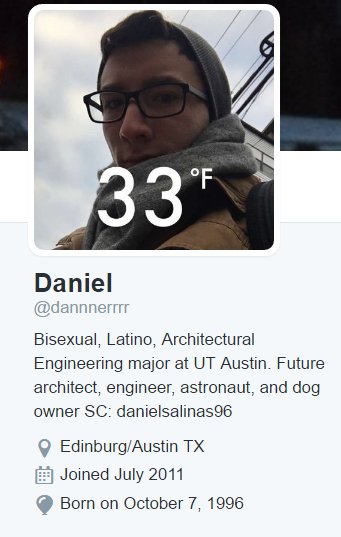 Mr. Salinas thought this was very amusing at first. But that didn't last for long.
https://twitter.com/corey_phx/status/808473781773570048
https://twitter.com/spiceweasel21/status/808470409423241216
https://twitter.com/MargaretsBelly/status/808469562534588421
I can see why he might have lost his sense of humor about the situation. I don't think his bosses at the Harry Ransom Center there on the University of Texas at Austin campus will appreciate his rhetorical flourishes.
This is just the latest example of why you should think before you tweet, especially if all your info is out there and you plan on inictiing violence. Who knows what will happen to Daniel Salinas' academic prospects, but either way, this was an unforced error. I guess that just shows you how unhinged "progressives" are becoming these days, as if you needed more proof.