TheRalphRetort.com can exclusively report that Ali Alexander, the Nick Fuentes associate who is now under criminal investigation for soliciting nude pictures of underage boys (which he admitted to), runs the AF Post X account. X is the new name of Twitter, which was purchased by Elon Musk in the fall of 2022. Speaking of Elon Musk, he personally replied to the account yesterday afternoon. It is unknown at this time whether or not Mr. Musk knows the account belongs to notorious pedophilia enthusiast Ali Alexander.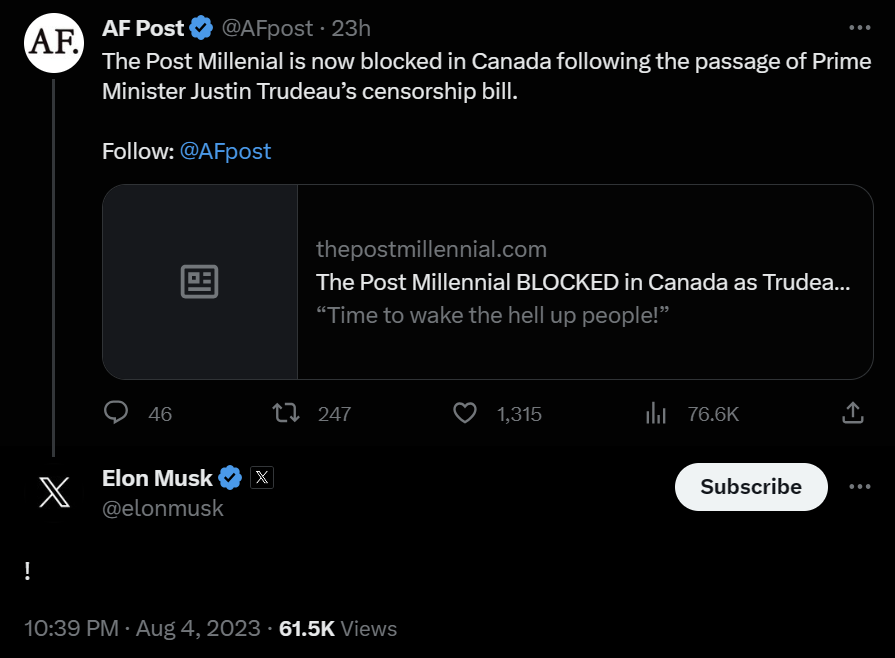 AF Post stands for America First Post. Despite recent claims to the contrary from America First (AF) leader Mr. Fuentes, Ali Alexander is still deeply embedded in his organization. In the spring, after the pedophilia scandal originally broke, Alexander associate Paul Escandon (who also directed and produced a film on Fuentes) confirmed that Fuentes still speaks to the aforementioned Alexander every day. Fuentes has been caught in lie after lie about this and many other aspects of his relationship to Alexander.
Two confidential sources who possess deep knowledge of the inner workings of America First, and Nick Fuentes' relationship with Ali Alexander, have confirmed to TheRalphRetort.com that the AF Post account is ran by Alexander himself. That may not even be the worst part, however. That's because he doesn't run it alone. He's the top guy, but a team of young, male America First members help him with the project. Some other individuals involved are believed to be underage. Given Alexander's history of grooming underage boys for sexting and perhaps more (he asked many of his victims to meet him in person on trips all across the Unites States), this is a troubling revelation.
AF Post appears to be nothing other than another opportunity for Alexander to prey on young and even underage boys. 
Also, it seems that this is an open secret in AF circles. Take a look at some tweets and replies to the AF Post account. Keep in mind that many tweets have been wiped from the account in order to try to conceal Alexander's involvement with the project. It doesn't do much good when you do a little investigating, though. That's because Alexander is an egomaniac who has used the account to lobby for Twitter to reverse his suspension and he has been consistently named on the account itself.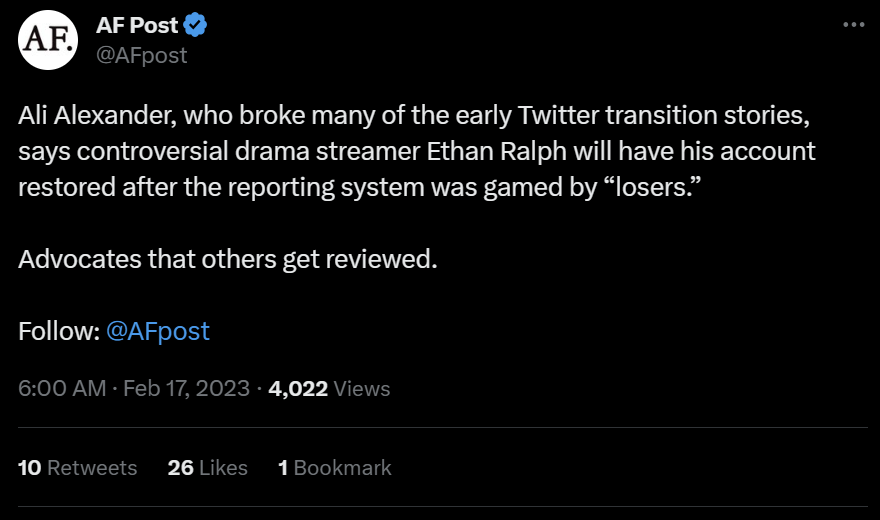 Right after the pedophile scandal with Ali Alexander originally broke, AF Post put out a tweet advocating for his account to be restored to Twitter (as mentioned, the social media giant is now called X). Unfortunately, it was deleted, but replies to the tweet still remain. We also have rock solid proof that the tweet was made, even though Ali and his twink goon squad tried to scrub the evidence.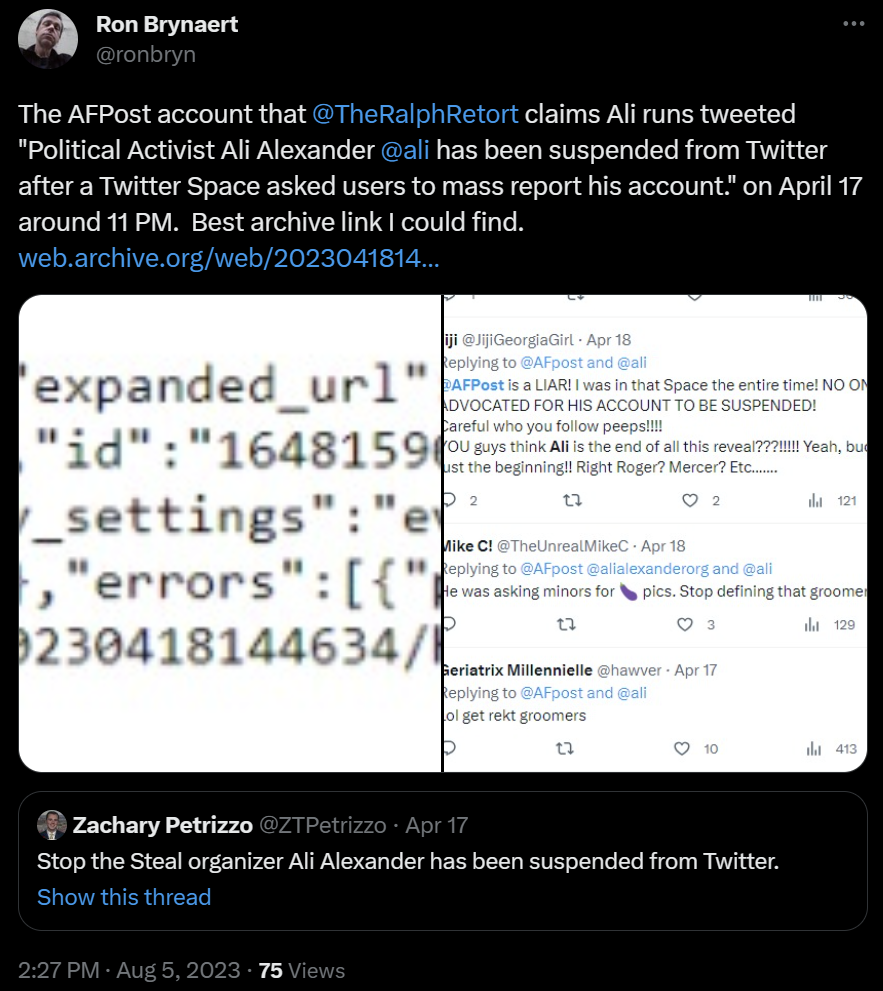 On Friday night, Nick Fuentes shared a link to Elon Musk's reply on his Telegram account as a sort of trophy for his followers. Fuentes was re-banned from Twitter/X earlier this year when, after restoration, he praised Adolf Hitler in a Twitter Space. Then, in the early morning of Saturday, Fuentes made a new account on X/Twitter in order to conduct another Space event.
While over 1,000 people were listening, he explicitly praised the AF Post account and its interaction with Musk:
Also, Nick Fuentes has promoted AF Post quite often on his Telegram account. It's almost like he's in daily contact with Ali Alexander, the guy who runs it: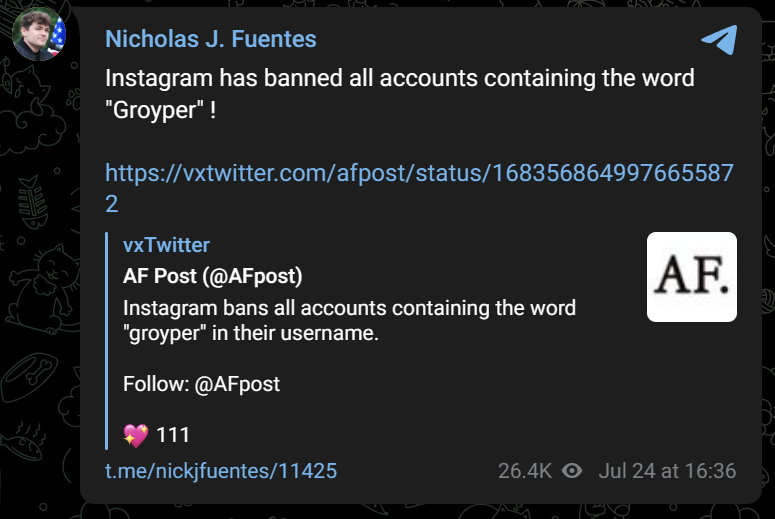 According to sources within America First, Mr. Fuentes is aware that Ali Alexander runs the AF Post account.