Days after Gab (a Twitter alternative) announced a pay version of the site, Twitter has told the media that it is also exploring a new premium iteration of sorts. Basically, the plan involved a souped-up version of its TweetDeck tool. To be clear, 90% of the time I'm using Twitter, it's through TweetDeck. It's basically for power users of the service. Most people can barely understand how regular Twitter works, much less TweetDeck. So, it's safe to say that this plan is aimed at degenerates like myself.
TweetDeck looks something like this when you have it setup…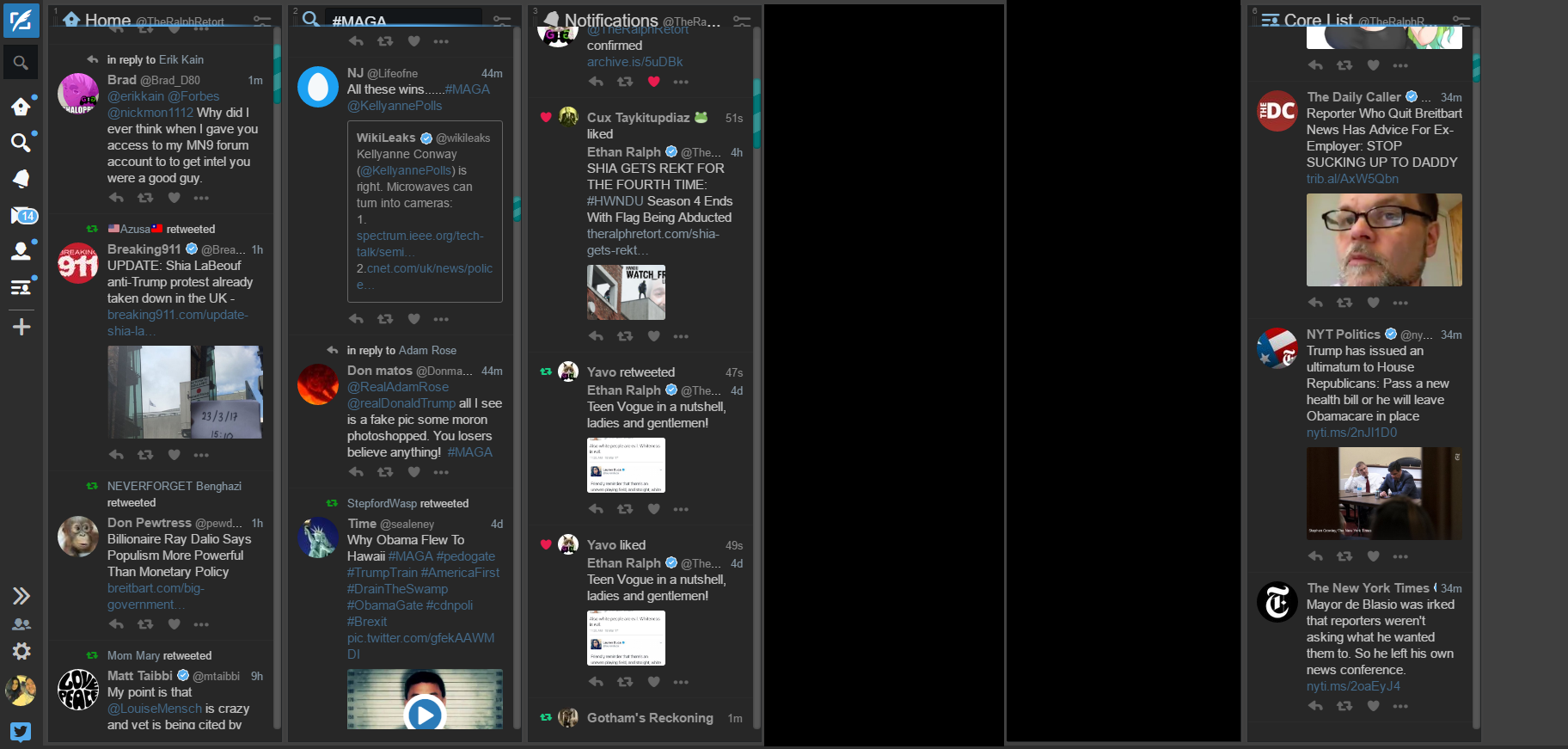 Those black squares are also columns, I just blocked them out because I didn't want to give away my secret sauce. Here's some more on the plan from Reuters…
Twitter Inc (TWTR.N) is considering whether to build a premium version of its network aimed at professionals, the company said on Thursday, raising the possibility that it could collect subscription fees from some users for the first time…

But unlike the much-larger Facebook Inc (FB.O), Twitter has failed to attract enough in advertising revenue to turn a profit even as its popularity with U.S. President Donald Trump and other celebrities makes the network a constant center of attention.

Twitter is conducting a survey "to assess the interest in a new, more enhanced version of Tweetdeck," which is an existing tool that helps users navigate the network, spokeswoman Brielle Villablanca said in a statement on Thursday.

She went on: "We regularly conduct user research to gather feedback about people's Twitter experience and to better inform our product investment decisions, and we're exploring several ways to make Tweetdeck even more valuable for professionals."

There was no indication that Twitter was considering charging fees from all its users.
The premium TweetDeck, if it ends up happening, will apparently look something like this…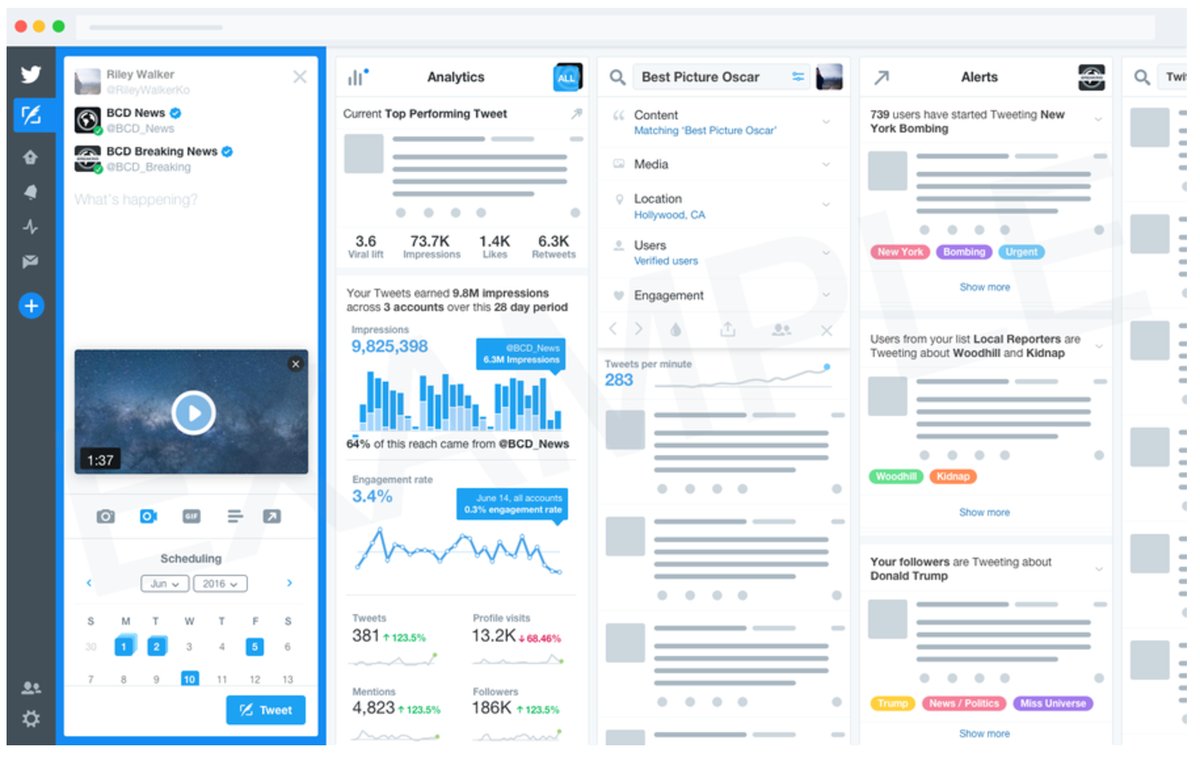 As you can see, this version of TweetDeck is packed with real-time insights and has the ability to schedule tweets, among other things. The only problem is, I can't imagine that there are more than 250,000 people who would even be interested in such a product. I'm one of the people who might be, if it was at a reasonable price point Anything more than $5 is too much, in my opinion. It's one of the reasons I think Gab's premium service should have been priced at $3.99 or $4.99…basically anything below $5. I just feel like that would end up making them more money in the long run.
https://twitter.com/getongab/status/845073735765938176
https://twitter.com/getongab/status/845081386298085376
But hey, I might be wrong. Plus, Gab is a smaller company and likely needs some capital, so I won't judge them negatively for their plan. Still, I think they should at least look into some of the things WWE Network does, like giving out free months here and there, special events, stuff like that. As far as Twitter goes, I guess we'll see what their aim is. If they want more people to have it, they will put it in the Gab ballpark. If they only want mainstream media and corporate tweeters to have it, then it will likely be much more.
It is an interesting idea to wring more money out of power users like myself, though. We'll see if it ends up going forward.