Early this morning, chart-topping Christian rapper Bryson Gray was suspended from Twitter. Despite being a prominent member of the social media site, with over 250,000 followers, Mr. Gray was given a flat suspension without warning or citation of a specific tweet.
Instead, the nebulous and vague "hateful conduct" justification was given as the reason for his permanent suspension.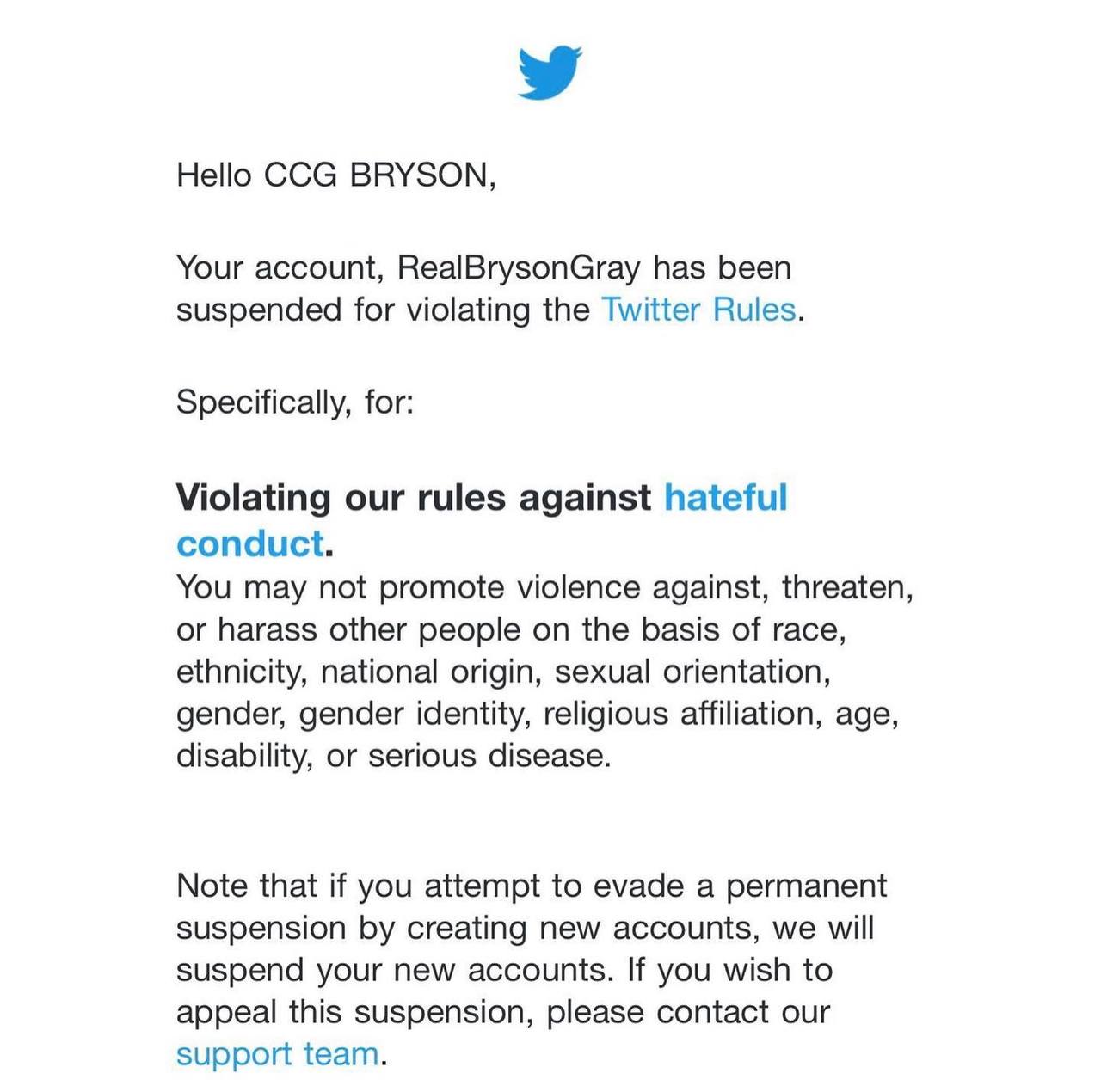 Bryson Gray himself addressed the matter in a note posted on the Telegram channel of Paul Escandon, director of The Most Canceled Man in America: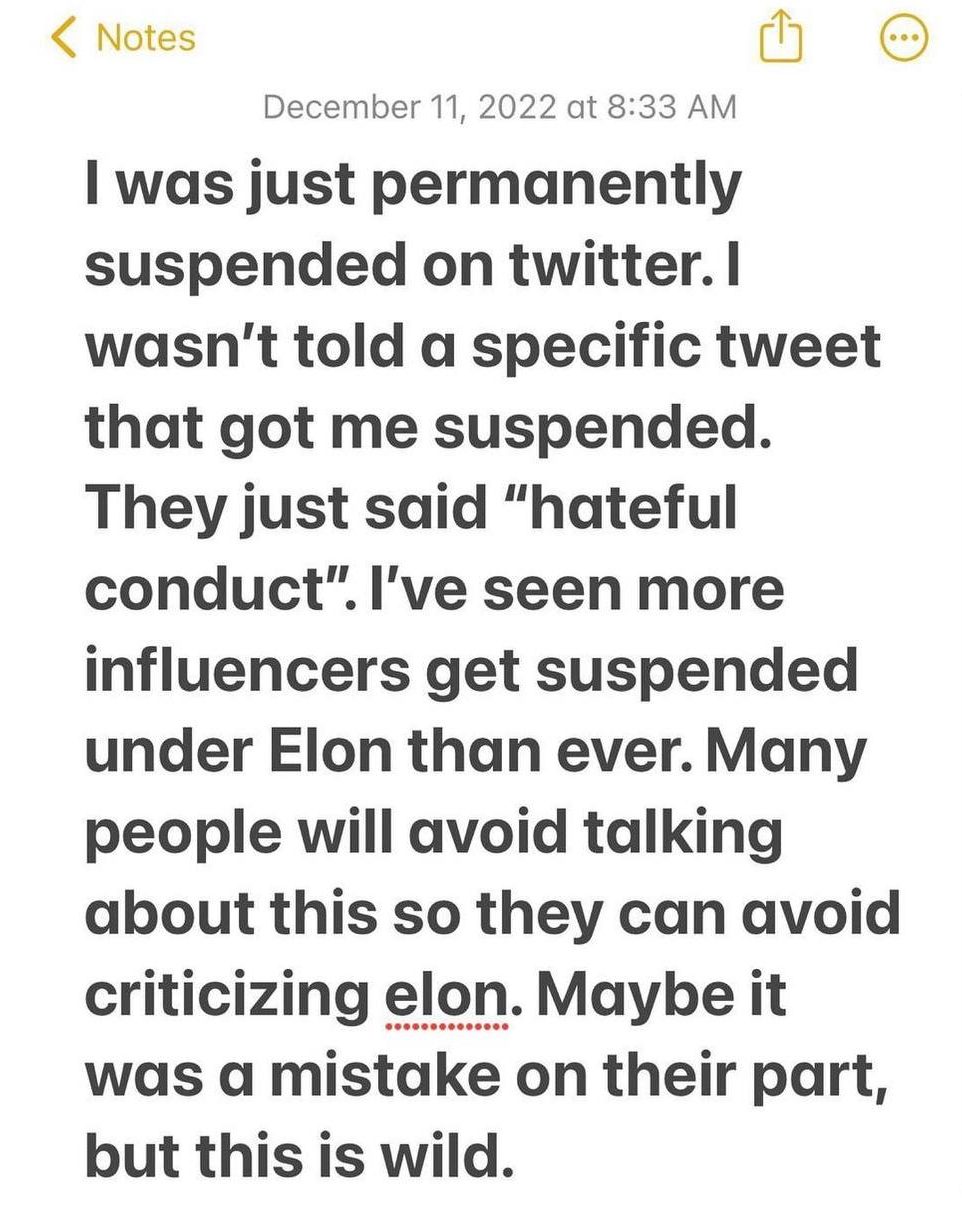 This sounds all too familiar to long time Twitter users who were hoping for a change in policy under new owner Elon Musk. While he has restored people like Laura Loomer and Baked Alaska, not to mention President Trump, there are some remaining areas of concern. One of those areas is the quick banning of several large "influencer" accounts who happen to be of a more "dissident" flavor. Jackson Hinkle comes to mind. You can imagine why some might find it curious to see these sorts bounced from Twitter while Elon basks in the glory of almost universal praise from the right wing media. It's true that he deserves many kudos, but incidents like this one today with Bryson Gray show us that Twitter is not where it needs to be just yet.
Thankfully, the Hinkle case is an example where Musk and/or his staff listened to reason and restored the account. I'm hoping that will also be the path they take with Bryson. Give this a retweet if you have a chance and haven't done so already!
Hey, @elonmusk, we need you to restore BRYSON GRAY (@RealBrysonGray) to Twitter!

He's a Christian chart-topping rapper who has been unjustly suspended by a spam report mob!

Please look into this!! pic.twitter.com/EhI4PGDPeF

— Ethan Ralph (@TheRalphRetort) December 11, 2022
I'll update this story with any further developments. Hopefully we will have some good news to report later on this afternoon.
UPDATE: It looks like comments Bryson Gray made toward the famously gay music superstar Elton John. John had recently tweeted that he was leaving Twitter due to the alleged problem of "misinformation" and underneath that tweet, Bryson said this: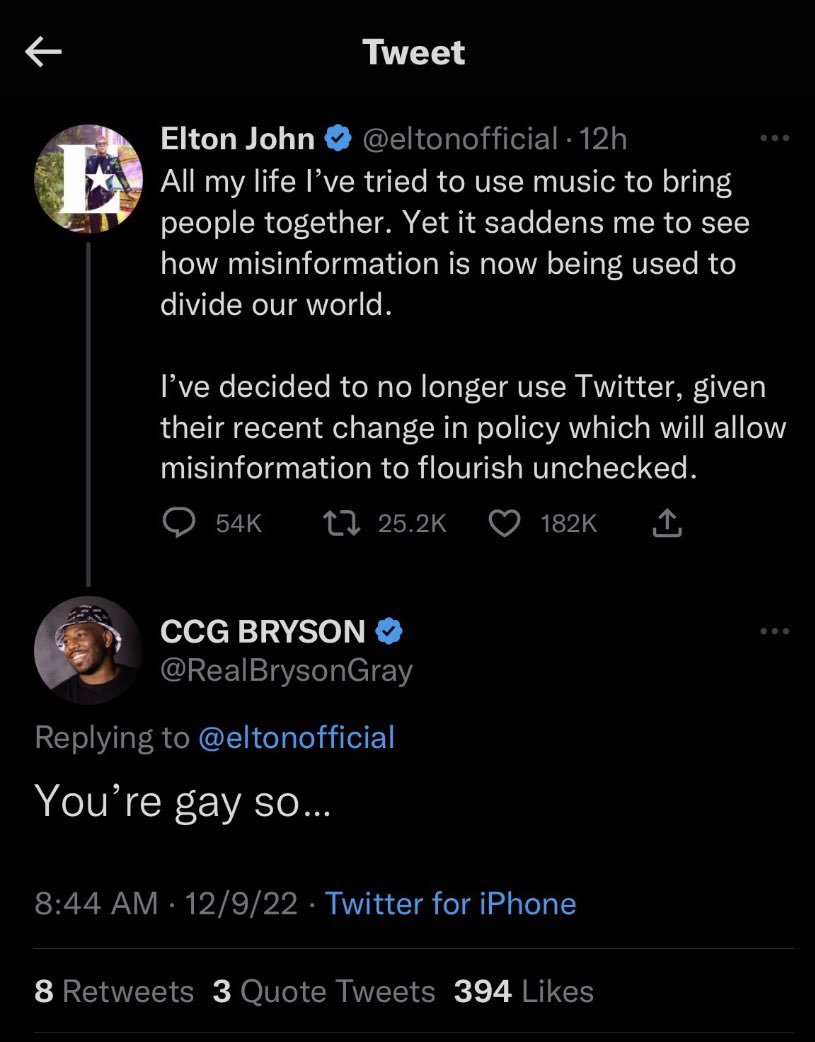 That doesn't really seem worthy of a LIFETIME suspension to me, but that is allegedly what caused this action on Mr. Gray's account. Twitter user fitzysfitz took credit for the takedown and posted a screenshot seeming to confirm this tweet as the culprit.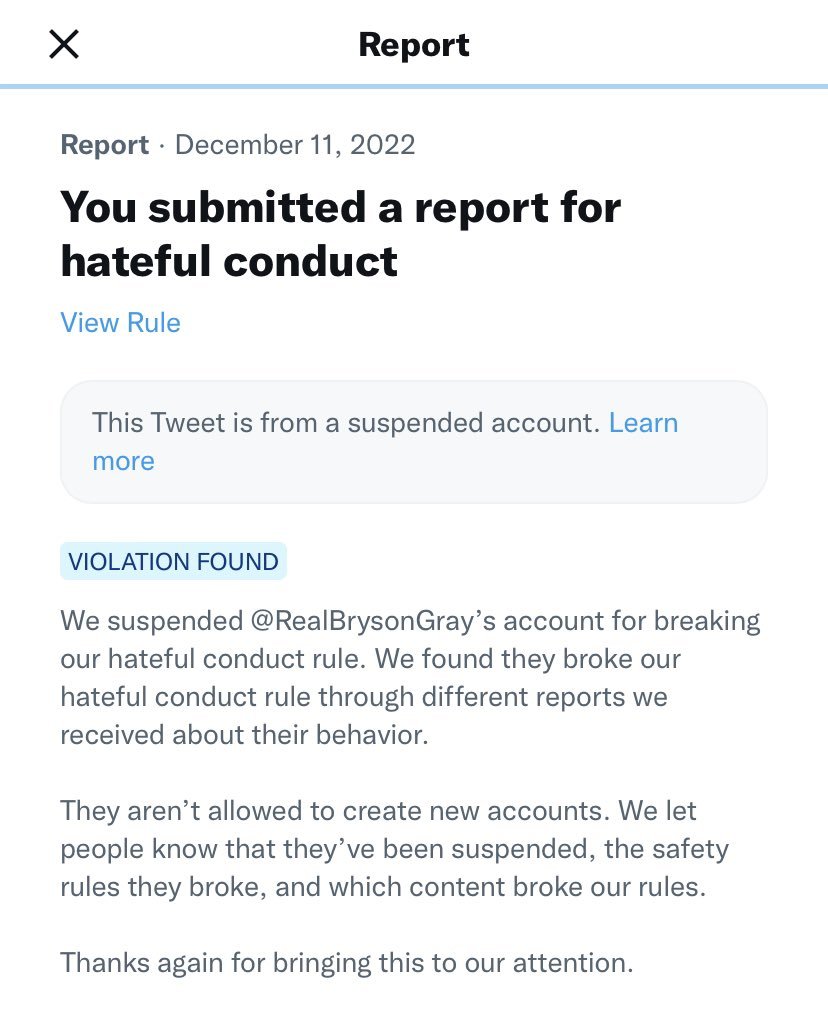 If that tweet is considered hateful enough to warrant a permanent suspension, then it's hard to say too much has changed since Elon Musk took over the company. Elton John is in fact VERY gay. Even if you would consider it to be hateful conduct (I definitely do not), the punishment is still overkill.