SHIA DIVIDED: /pol/ Finally Captures #HeWillNotDivideUs Flag
I went to bed early last night after playing a bit of the new Zelda. I ended up missing all the fun by about 20 minutes or so. Actually, if I had checked my Twitter I might have even been alerted before crashing out. Oh, and someone got on my case after the last post, saying I was being too negative and was underestimating the power of chan autism. Well, they were 100% right.
As you can see by the cover gif (which is the first time I've used a gif as a cover here, by the way) the flag was taken last night. I was wrong to ever doubt this would be the final outcome. Shia LaBeouf has been officially divided once again.
FUCK SHIA LABEOUF #hewillnotdivideus #MAGA pic.twitter.com/0iYtnakbkT

— cartoon frog (@megamilking) March 10, 2017
. @thecampaignbook Bro a bunch of NEETs just used the position of the sun, airplanes, the wind, and animal noises to fuck your day up. pic.twitter.com/3NuaMV0zFD

— Just Call Me Mister (@MisterMetokur) March 10, 2017
@MisterMetokur /pol/id Snake pic.twitter.com/N5AFlSFSSe

— Lord Negro (@KangsOfEgypt) March 10, 2017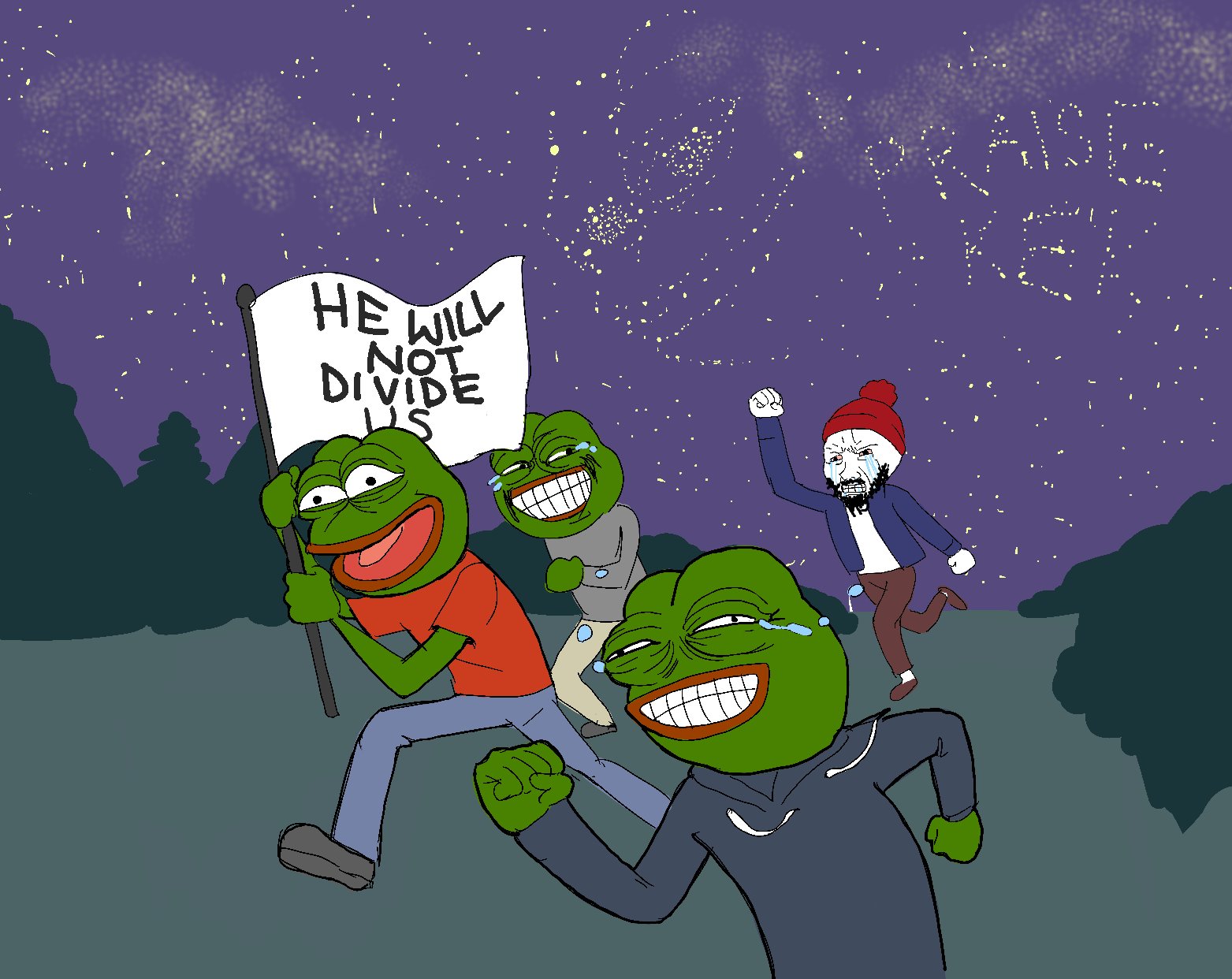 What an op. I'll be out all day today, but if more becomes available, I will try to update this one from the road. Simply incredible. The CIA might want to put /pol/ on the payroll, because this was seriously impressive work. In a mere matter of days, the flag was located and liberated.