Honestly, I'm getting a little tired of writing about the attention-seeking maniac that goes by the name of Brianna Wu. But, she keeps sticking her nose into everything. I chronicle GamerGate full-time now, so, here we are. Also, this story is about her possibly being even more of a two-faced liar than I already know she is. At we have a silver lining to this column.
If you'll remember, Brianna Wu first gained mainstream notoriety for saying that GamerGate had harassed her out of her home, or some bullshit like that. Of course, GamerGate never did anything, and it was anonymous trolls fucking with her, but that didn't stop the media from running with this garbage story. Overnight last night, someone began to examine her various media appearances, and some old tweets as well. Turns out, they noticed a few things that lead them to believe that Brianna Wu lied about being chased out of her home. It looks pretty convincing to me as well, I must say: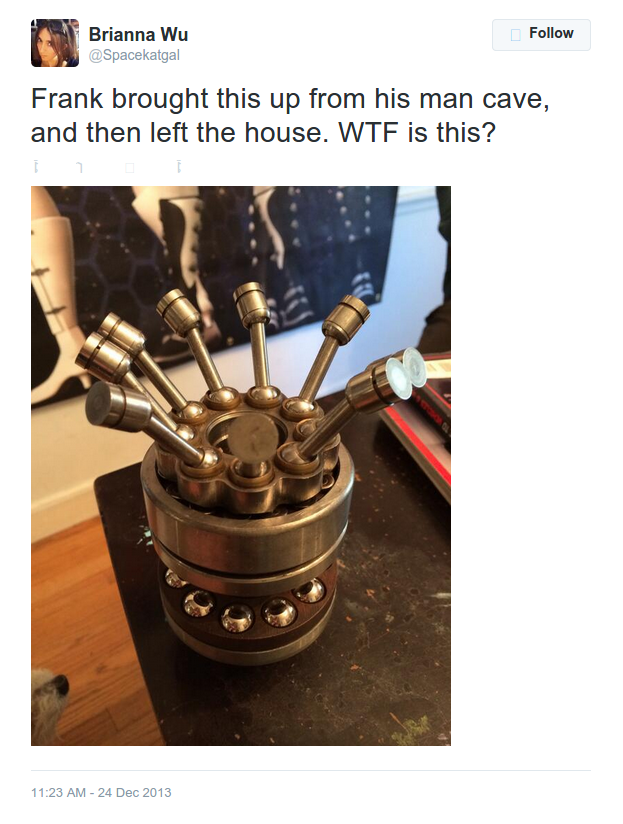 I'm not the only one who thinks so, either. In the Al Jazeera debate that's currently taking place, Hotwheels Fredrick Brennan brought it up:
Needless to say, you probably won't see this covered by any of the mainstream media hacks who trumpeted her (possibly false) message to the masses. They likely won't even take a second look. Listening and believing is what they're all about, as you saw with Rolling Stone recently. The radical feminists in the media wring their hands as false allegations fall apart in flames. So, why isn't anyone asking the tough questions about Brianna Wu? Where is Kotaku, Polygon, MSNBC, and all the other shit outlets that promoted this now-dubious story? Ben Kuchera too busy ruining careers to look into this? Leigh Alexander too many drinks into the day to have a second look?
The truth is, they don't really care. So, I wouldn't expect a lot of coverage of this. In fact, I wouldn't expect any coverage of this, unless an outlet like Breitbart picks it up (pls Milo lol). Still, I think it's important for me to do a post about it, so it's here on the record. There's also the Reddit thread, as I pointed to earlier. I haven't seen any comments from Brianna Wu. If she makes any statements, or another outlet picks this up, I'll update the story.