I'm getting a bit of a late start today. I had so much fun during our stream last night that I ended up playing Zelda into the wee hours of the morning. Speaking of fantasy role-playing games, let's talk about the threats against Jewish community centers, shall we? If you'll recall, some of them were recently linked to a fake news journalist who used to work for The Intercept. He was arrested by federal authorities, but a common refrain from critics of sites like mine was that he wasn't repsonsible for the bulk of the threats. In other words, the real Trump supporter who made these threats was still out there.
President Trump himself said this was all likely a setup, and he was pilloried by the media for those comments (including by The Intercept).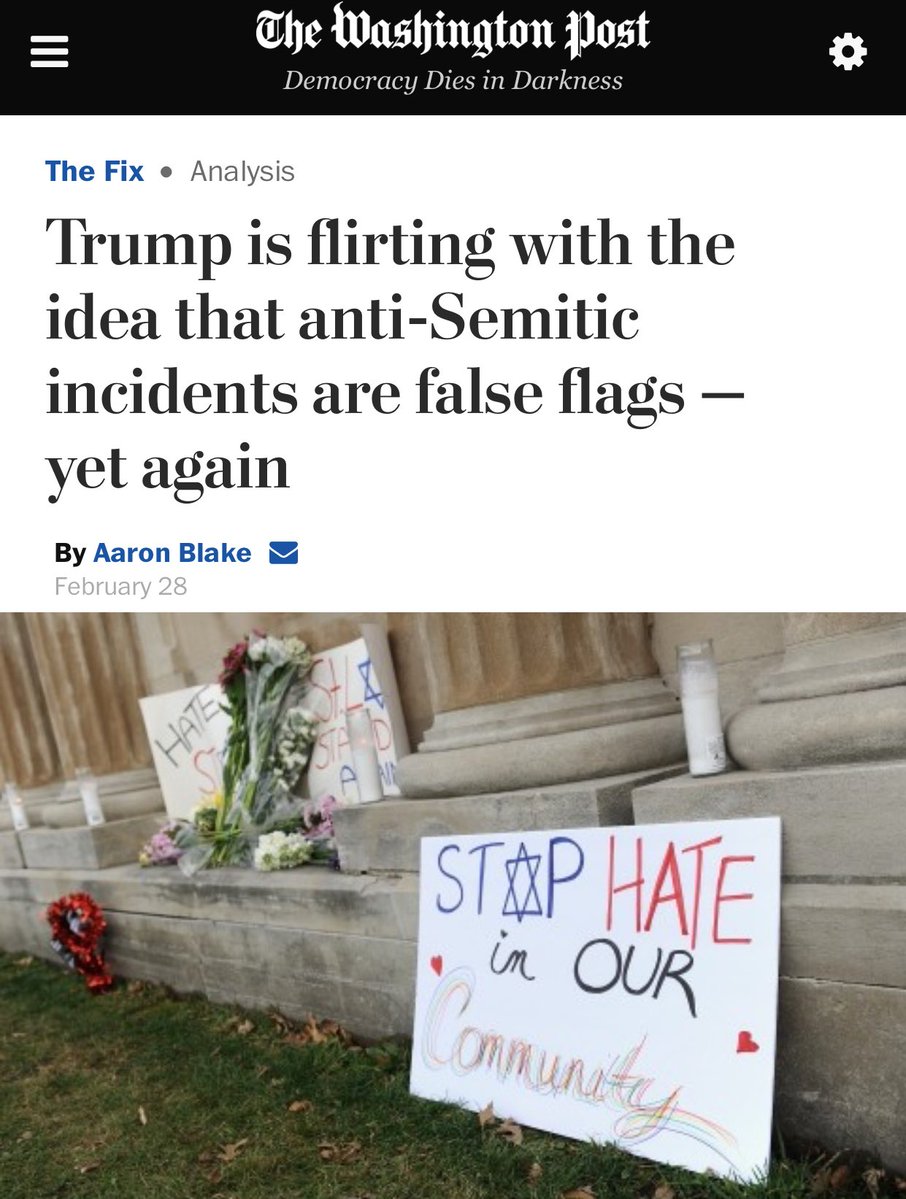 I mean, I wonder where Trump could have gotten such an idea. It's completely beyond the pale to think that…
Yea, it happened again.
Israeli police arrested a 19-year-old Israeli Jewish man as the primary suspect in a string of bomb threats targeting Jewish community centers and other institutions in the U.S., marking a potential breakthrough in a case that stoked fears across America.

Police spokesman Micky Rosenfeld described the suspect as a hacker. Israeli media identified him as an American-Israeli dual citizen and said he had been found unfit for compulsory service in the Israeli military.

"He's the guy who was behind the JCC threats," Rosenfeld said, referring to the dozens of anonymous threats phoned in to Jewish community centers in the U.S. over the past two months.

Israel's Channel 10 TV showed footage of the suspect appearing in court in the central Israeli city of Rishon Letzion. He wore tan pants and a blue sweater that he used to cover his face as he walked past reporters. The channel said the young man had lived in the U.S. for a period of time and had been home-schooled. It showed images of a large antenna outside his house and said his father was also arrested.
I'll be eagerly awaiting the flood of apologies to President Trump from the media…but I won't be holding my breath. As of the time this article was posted, nothing has been said by Aaron Blake of the Washington Post, Robert Mackey of The Intercept, or Gideon Resnick of The Daily Beast.
UPDATE: I pinged Robert Mackey over on Twitter, and to his credit, he did respond to my inquiries. Make of them what you will.
lol hot take there, Robert! @RobertMackey pic.twitter.com/rD1o73vBLa

— Ethan Ralph (@TheRalphRetort) March 23, 2017
"Trump hinted darkly"

"embrace of conspiracy theory popular on white supremacist websites"

Look dark & conspiratorial now?@RobertMackey

— Ethan Ralph (@TheRalphRetort) March 23, 2017
1 he is a conspiracy theorist ("tapp"); 2 no proof of conspiracy theory that this was done to make Trump supporters look bad

— Robert Mackey (@RobertMackey) March 23, 2017
We'll see what happens on the "tapp" thing as well. Still, thank you for responding a bit.

— Ethan Ralph (@TheRalphRetort) March 23, 2017